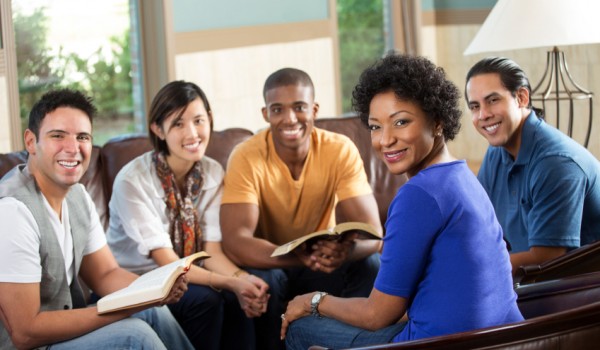 This post is also available in: French Spanish
1 Thessalonians 3:9-13
How can we thank God enough for you in return for all the joy that we feel before our God because of you? Night and day we pray most earnestly that we may see you face to face and restore whatever is lacking in your faith.
Now may our God and Father himself and our Lord Jesus direct our way to you. And may the Lord make you increase and abound in love for one another and for all, just as we abound in love for you. And may he so strengthen your hearts in holiness that you may be blameless before our God and Father at the coming of our Lord Jesus with all his saints.
Most of our days are filled with waiting of some kind. We wait in our homes, at our jobs, with our children and families, and in all of the in between stuff that fills our day. As a pediatric chaplain, I spend a lot of time with waiting families.
Waiting for test results.
Waiting for completed surgeries.
Waiting for support to arrive.
Waiting for a few quiet moments of rest.
Waiting for answers to deepest prayers for healing.
With so much of our life spent waiting for the next thing to happen, I imagine how we spend our time in those moments is pretty important. In 1 Thessalonians, Paul writes to encourage the work of the Thessalonians while they wait for the second coming of Jesus. Paul offers his praise and support while reminding them to continue abounding in love and to strengthen their hearts in holiness. This is important for Paul to note because the Thessalonians' commitment to faith and love has been an example not only for themselves, but for the apostles as well. Paul is grateful for the model they've set for extending love and growing in holiness. Their commitment to faith has a ripple effect on those around them, starting from within and moving outward. These are acts of faith that give shape to our waiting, too.
Advent is the first season in the Christian calendar, and it marks a time when we intentionally remember that we are waiting. Though with the hustle and bustle of the season we often focus our attention on our waiting for Christmas, this advent season marks so much more than that. It's a season in which we remember that we are a people who wait for and anticipate Jesus' coming, both as a baby and as the resurrected son of God who will come again to bring us into his resurrection life. Advent is the stuff of the "now and not yet kingdom," a time in which we see God at work, we act on our faith in Jesus and love for one another, and we wait for Jesus to come again. Through Paul's encouragement of the Thessalonians, we learn in this text how to be faithful disciples in our season of waiting.
So what does Paul consider faithful discipleship?
Faithful discipleship looks like "increasing and abounding in love for one another and for all." Paul calls them to continue extending love, but not just to one another. Their love is meant to extend outside of their intimate community and to the world around them. Furthermore, Paul believes this kind of active love will strengthen their hearts in holiness. I think of Victor Hugo's words in Les Miserables, "To love another person is to see the face of God." To love one another is an act of holiness and right living that draws us into a divine fellowship with the one whose image we bear.
I wonder what it means to abound in love, rather than to simply express it. With many crises happening around the globe today, many Christians as result of financial restraint, fear, uncertainty, and a myriad of other things, have expressed their need to be selective about the compassion and love they extend to those around them. Paul seems to indicate that the opposite is true. There isn't a limit for the love we share, and the act of extending this holy love is, in part, what helps it to abound and multiply within us and our communities. In her book Rising Strong, Brené Brown says, "When you practice empathy and compassion with someone, there is not less of these qualities to go around. There's more. Love is the last thing we need to ration in this world." Love begets love, and in the words of Paul, this strengthens our hearts so we are "blameless before our God and Father at the coming of our Lord Jesus with all his saints."
This time we spend waiting for Christmas in the season of Advent isn't simply a time to count down and bide our time for something bigger and better; the wait itself is an opportunity to engage the world around us in holy love for God, each other, and the world around us.
Rev. Janette Platter is a pediatric chaplain for Children's Medical Center in Dallas, TX and serves on the Board of Directors for the Nazarene Children's Leadership Network. She graduated with her MA in Christian Formation and Discipleship from Nazarene Theological Seminary in 2014.