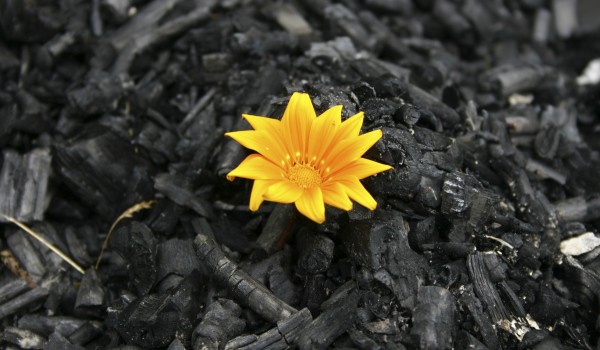 This post is also available in: French Spanish
By Rev. Vipul Kharat, Senior Pastor, All Nations Church of the Nazarene, Auckland, New Zealand.
One of the damaging effects of pluralistic society we live in has to do with the kaleidoscope of attractive options it offers.  Grass always seems greener over on the other side of the fence.  We become eager to jump the fence without realizing that the grass under our feet can turn green too.  Oz Guiness reminds us: "Options increase, commitments decrease.  We drift into shallowness of our own doing"
The book of Ruth provides us with a great insight into making choices and looking for security in places other that in the Centre of God's will. But what happens when we mess up?  Is there hope and healing to our brokenness when we mess up?  Let's go through the story and see if we can pick up a few principles to get back on the right track.
1. Naomi Loses Her Husband and Sons
Chapter 1 v 1. In the days when the judges ruled, there was a famine in the land. So a man from Bethlehem in Judah, together with his wife and two sons, went to live for a while in the country of Moab. 2 The man's name was Elimelek, his wife's name was Naomi, and the names of his two sons were Mahlon and Kilion. They were Ephrathites from Bethlehem, Judah. And they went to Moab and lived there.
3 Now Elimelek, Naomi's husband, died, and she was left with her two sons. 4 They married Moabite women, one named Orpah and the other Ruth. After they had lived there about ten years, 5 both Mahlon and Kilion also died, and Naomi was left without her two sons and her husband.
The head of this household made a choice.  He decided to move his family from Bethlehem – the "House of Bread" to the land of Moab that represents an attractive, nonetheless evil place.
We are free moral agents.  God has blessed us with the freedom to choose.  God doesn't treat us as remote controlled robots.  He trusts us to make choices while he provides wisdom and power to choose rightly.  God doesn't force His will on us.  While there are life and death options before us, He pleads with us to choose life.
Every choice comes with its inevitable consequences.  You win or loose by the way you choose.  Many times the consequences of our choices are harsh and painful.
This family seems to have settled in the new land.  Their new place has indeed become their comfort zone until the tragedy strikes.  The women, mainly Ruth comes to terms with the most unexpected, unenviable and painful turn of events.
Our foolish choices often drag others into its tragic aftermath.  People suffer, children get hurt, and families disintegrate because somebody made a choice based on reasons other than doing God's will.
Not even God will eradicate the consequences of our choices but if we are willing, it is never too late to start doing what is right.  Our God is a God of new starts and second chances
When we humble ourselves, we experience the beauty in our ashes as he ministers his oil of joy for our mourning.     
2.   Naomi, Ruth  and Orpa make choices
Chapter 1 v. 6 When Naomi heard in Moab that the Lord had come to the aid of his people by providing food for them, she and her daughters-in-law prepared to return home from there. 7 With her two daughters-in-law she left the place where she had been living and set out on the road that would take them back to the land of Judah.
8 Then Naomi said to her two daughters-in-law "Go back, each of you, to your mother's home. May the Lord show you kindness, as you have shown kindness to your dead husbands and to me. 9 May the Lord grant that each of you will find rest in the home of another husband."
Then she kissed them goodbye and they wept aloud 10 and said to her, "We will go back with you to your people."
11 But Naomi said, "Return home, my daughters. Why would you come with me? Am I going to have any more sons, who could become your husbands? 12 Return home, my daughters; I am too old to have another husband. Even if I thought there was still hope for me—even if I had a husband tonight and then gave birth to sons— 13 would you wait until they grew up? Would you remain unmarried for them? No, my daughters, it is more bitter for me than for you, because the Lord's hand has turned against me!"
14 At this they wept aloud again.
Naomi chooses to right the wrongs.  It takes incredible humility and total surrender of your life to God in order to break the cycle of wrongs, to break the generational patterns that bring pain to us generations after generation.  Naomi teaches us that when we go off the beaten track, we must go back where lost the blessings and provisions of God.  Returning to Bethlehem, the "House of Bread", brings not only security but also power to break the chains of regret.
Then Orpah kissed her mother-in-law goodbye, but Ruth clung to her.
Orpha is confronted with a choice also.  As a matter of fact what she chooses is not necessarily wrong.  She was given freedom to do that.  Perhaps some choices are neither right nor wrong and Orpha finds herself in that situation.  However, what she chooses lacks the eternal impact.  Her choice seems to be right in her own eyes; however, it doesn't seem to be the best choice.  The name Orpha disappears from the story henceforth.
Chapter 1 v.15.  "Look," said Naomi, "your sister-in-law is going back to her people and her gods. Go back with her."
16 But Ruth replied, "Don't urge me to leave you or to turn back from you. Where you go I will go, and where you stay I will stay. Your people will be my people and your God my God. 17 Where you die I will die, and there I will be buried. May the Lord deal with me, be it ever so severely, if even death separates you and me." 18 When Naomi realized that Ruth was determined to go with her, she stopped urging her.
Ruth's choice, however, is coupled with the knowledge of this great God she has come to know.  She is driven by compassion towards old Naomi.  How true are the words of Jim Elliot: 'He is no fool who gives up what he cannot keep to gain that which he cannot lose.'  
When we come to realize that only what is eternal is important, our choices reflect the wisdom that can change the direction of the world forever.  Ruth's eternal perspective and Naomi's unconditional surrender becomes the beginning of a new era, new beginnings and the New Testament.
 3.  Naomi and Ruth return to Jerusalem
Chapter 1 v. 1.9.. So the two women went on until they came to Bethlehem. When they arrived in Bethlehem, the whole town was stirred because of them, and the women exclaimed, "Can this be Naomi?"
20 "Don't call me Naomi," she told them. "Call me Mara, because the Almighty] has made my life very bitter. 21 I went away full, but the Lord has brought me back empty. Why call me Naomi? The Lord has afflicted me; the Almighty has brought misfortune upon me."
22 So Naomi returned from Moab accompanied by Ruth the Moabite, her daughter-in-law, arriving in Bethlehem as the barley harvest was beginning.
At the crossroads of their lives they make a pivotal decision.  God not only paves the way for them to start afresh but also joins them on their journey.  Righting the wrongs always invoke God's breakthroughs in our lives.
When we come to realize that only what is eternal is important, our choices reflect the wisdom that can change the direction of the world forever.  Ruth's eternal journey lay in Bethlehem.  It's the right season, the harvest season.  Ruth finds the right farm to work.  This is where she meets the right man who happens to be her Kinsman Redeemer.  Boaz does the right thing: he marries Ruth.
At the end of the story we read:
Chapter 4:16 Then Naomi took the child in her arms and cared for him. 17 The women living there said, "Naomi has a son!" And they named him Obed. He was the father of Jesse, the father of David.
This is followed by the genealogy of King David.  Ruth becomes a great, great Grandmother of King David through whose family line the Messiah would be brought forth.
The Gospel of Matthew begins with the genealogy of Jesus.  Ruth finds a permanent place in this list of this great genealogy as a great, great, great, great Grandmother of Jesus of Nazareth.
In this genealogy, there are people who have lied, cheated, murdered, prostituted and committed adulteries.  Why would God choose this line of disfunctionality, dishonor and devastation?  Why didn't he choose the line of clean people?
The answer is clearly this: God wanted to identify with man's brokenness and pain.  He wanted to identify with our predicament in order to redeem us.  
As the beautiful Christmas Carol, "Joy to the World" says,
'No more let sins and sorrows grow; 
Nor thorns infest the ground;
He comes to make His blessings flow far as the curse is found,
Far as the curse is found, far as, far as, the curse is found'.
Yes, this is the reason! All of us have skeletons in the closet that we are not proud of.
We are all broken people but God is putting us back together.  
Jesus was born to give us a new start! We sing this beautiful chorus:
"The steadfast love of the Lord never ceases,
       His mercies never come to an end,
       They are new every morning, new every morning…"
That says it!
Let us be reminded this Christmas that:
Yesterday is behind you.
All it's mistakes and disappointments are a history.
Today is a new day.
We can write a new chapter in our lives.
We can have a new beginning.
Because God says to us:
"Forget the former things.  Do not dwell on the past.  See, I am doing a new thing.  Now it springs forth" (Isaiah 43:18-20)
"Today is the day of salvation.  If anyone is in Christ Jesus, he is a new creation, the old has gone the new has come"
Our God is a God of grace!!!
His desire is to renew us inwardly.  His promise: "I will restore to you the years that the swarming locust has eaten, the hopper, the destroyer, and the cutter, my great army, which I sent among you". Joel 2:25 is for you.
Embrace His promise this Christmas as you surrender unconditionally to Him.