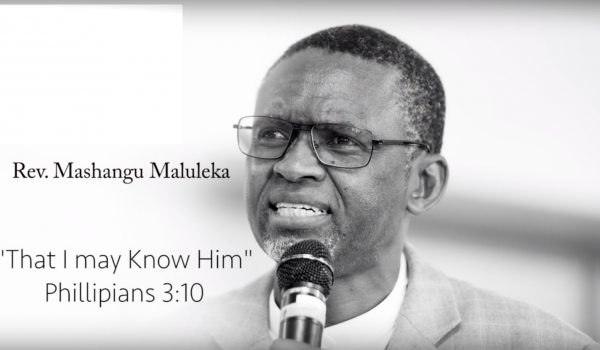 This post is also available in: Francés Inglés
Rev. Mashangu "Harry" Maluleka often called the "Voice of Africa" served the Church of the Nazarene as local church pastor, district leader, field strategy coordinator, and principal of Nazarene Theological College – South Africa.
Upon his untimely death in January 2018, the NCN news reported:
General Superintendent Filimão M. Chambo, who previously served as Africa regional director for the Church of the Nazarene, described Maluleka as «a brother, role model, and a mentor.»
«Africa lost a great leader,» Chambo wrote in a tribute on Facebook. «He was selfless. He gave himself entirely to the service of the Church. I counted it an honor and privilege to have worked with and learned from Mashangu. His passion for the Lord and the Church was contagious. It was a joy to serve with him."
http://www.nazarene.org/article/field-strategy-coordinator-mashangu-maluleka-passes-away
In 2016 Rev. Maluleka preached the Holiness Week series at Africa Nazarene University, Nairobi, Kenya. Preacher's Magazine believes his voice is one our readers need to hear and his message is worth your time. In this series of sermons Rev. Maluleka models preaching and inspires thinking about holiness.
Holiness Week, May Trimester 2016
"That I May Know Him" Philippians 3:10
Day 1 «Against All Odds»
Day 2 «Equipped for Your Purpose»
Day 3 «Identity: Who You are Destined to Be is Not as Foreign as You Might Think»
Day 4 «Identity is Bigger than the Name attached to You»
Day 5 «Identity, Source, and Purpose Cannot be Separated»