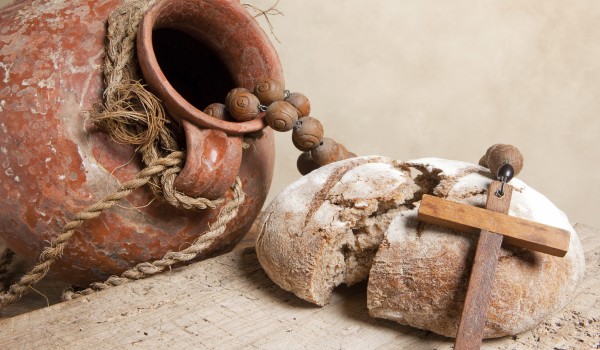 This post is also available in: Francés Inglés
Rev. Yonette Moorgan
South Miami Heights Church of the Nazarene, Miami, Florida
Pastor of Arts and Worship
Jeremiah 31:31-34 New International Version (NIV)
31 "The days are coming," declares the Lord, "when I will make a new covenant with the people of Israel and with the people of Judah. 32 It will not be like the covenant I made with their ancestors when I took them by the hand to lead them out of Egypt, because they broke my covenant, though I was a husband to them" declares the Lord. 33 "This is the covenant I will make with the people of Israel after that time," declares the Lord. "I will put my law in their minds   and write it on their hearts. I will be their God, and they will be my people. 34 No longer will they teach their neighbor,  or say to one another, 'Know the Lord,' because they will all know me, from the least of them to the greatest," declares the Lord. "For I will forgive their wickedness and will remember their sins no more."
These verses explore the contrast between the old and the new covenant
The old covenant was between the Jewish people and Yahweh.  In this old covenant, the Jewish people observed the ceremonial laws. The covenant between God and the Jews as they left Egypt was based on God's law and the people's promise of obedience to those laws. In contrast, the new covenant will now not only be for the Jews but for all who will come to know and believe in Jesus. It's called the new covenant because it is no longer based on following tradition, the ceremonial laws and expected behaviors, but on the forgiveness of sins through a personal relationship with Jesus Christ: the old covenant is revealed in a new manner. The new covenant comes into play as a result of the fact that it has the power to produce a new effect in light of the Spirit's role in the lives of those who have received and accepted Jesus, the promise of this new covenant.
The goal here is to fully express the difference between the law and the gospel.  The law is about duty, whereas, the gospel brings about regeneration, by which the heart is changed and there is a new sense of purpose.  Christ did not come to give a new law, because He did not come to destroy the law but to fulfill it.  The law was written on the hearts of the people by the Holy Spirit.  The Lord's Spirit will make His people willing to do His work.
The people with whom the covenant was made – the house of Israel and of Judah, now includes all subsequent believers.  What is the nature of this new covenant?  The particular articles of this new covenant contain spiritual blessings: God's Spirit will incline the new covenant keepers to do their duty which is to follow, love, worship, serve, and bring others to Him.  God will take the believers into relationship with Himself, which was different from the old covenant where God was seen as being distant. Now He's real and active in the lives of His followers.  There will be an abundance of knowledge of God among all people. People will come to know God in a real and personal way through Jesus Christ.