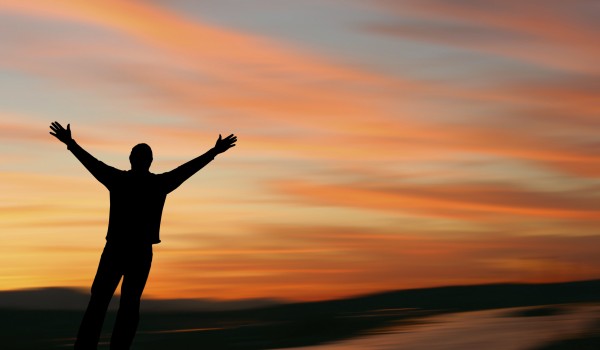 This post is also available in: Francés Inglés
by Rev. Tim Burton,  Senior Pastor, Dianella Church of the Nazarene, Perth, Western Australia, AUSTRALIA
I have colleagues who spend a lot more time pursuing Internet leads than I do, and then downloading them for comment or interest.  One recent site that caught my eye was "expastors.com".  One entry was entitled, "Did God call me or did I get it wrong"?  Wow, what a question to ponder!  It is something I have asked many times over my 18 years of pastoral ministry. But when the writer asks this final question, "Did you hear the call of God", my wondering ceases.  The answer is:  YES!  I do what I do today with an unshakeable sense of God's call on my life.
This sense of call helps through all the times I am tempted to focus upon the fears, frustration and failures that come my way.  Another Internet site I linked to recently declared "14 Things a Pastor Should never hear".  One respondent said, "I've heard them all."  My response: I may have heard them, and considered them once, but I cannot remember them.  The negatives – although real – are not a place I choose to live in.  I choose to live remembering the call of God, how it impacted me once and how it continues to do so today.  I am what I am, live where I live and do what I do, because of God's call.
My story begins in a Nazarene parsonage 47 years ago. I watched my Dad with admiration, as so many children do, but I wondered about his life.  He was often meeting people, and some of them weren't very nice.  He was frequently busy in the office.  And on Sundays he would be up the front of church talking to a gathering of people.  There were times when he was not available to family because he was 'working'.  We learned to share him with others, not fully realising the needs that were being met at those times.  The conviction grew in my mind that I would never be a pastor: talking publicly, on call 24/7, studying alone for hours on end. Who would want a job where you are expected to perform at any time and so much of what you do is in the public eye? Not much fun in that job! Never mind that as I hit my teenage years, put on weight, needed glasses and began to suffer some low self-esteem; I really did not think I had anything to offer anyone else anyway.
But God changed all of that.
In the days following the youth summer camp of 1984, God spoke.  I had come to know His voice some years earlier when He convicted me of my personal sin and my need to repent and start to live for Him.  At the 1984 camp I had been spiritually renewed and I took to the Bible in earnest in the following days.  I began to read the Book of Hebrews, devouring it and its message about the awesomeness of Jesus.  Yes, yes, I thoughtfully declared, it is all about Jesus; honouring Jesus.  Into chapter 7, another precious statement of my Saviour: "You are a priest forever in the order of Melchizedek (Hebrews 7: 17)."  And something in that text grabbed me.  My eyes remained rooted onto that sentence and something told me, this is important, and this is for you.  My understanding was limited (I did not even know who Melchizedek was!) but my heart was being filled.  When I finally shook off the fixation, I read on:  "The Lord has sworn and will not change his mind: you are a priest forever" (Heb. 7: 21)."  And it happened again.  What did this mean?  As the days went by I slowly was able to send the experience away from my conscious awareness to finally forget all about it. Until….
Six months later, I attended another youth event with great times in sport, fellowship and spiritual growth. All was good for me until the final evening service. It was a call to Christian service and as I listened to the speaker, God reminded me of Hebrews 7 and that summer evening.  I had already dismissed the message as not for me – what could I do for the Lord: short, overweight and be-spectacled?  But that night, God called, and I answered.  He told me He was calling me to be a priest forever, and I said, OK.  I gave my word to the Lord then, and I have not taken it back.
I have since learned about context and Biblical hermeneutics.  I know Hebrews 7 is written of Jesus, and I believe in the priesthood of all believers.  But I also know what God said to ME!  I have been called by the twin voices of written Scripture applied to my life, and the Spirit of God speaking to my heart.  This is my knowledge. There is no doubt:  "I am a priest forever."
I need that certainty. I have needed it often in hard, painful times of pastoral work.  There have been accusations made of abilities, my motivations and me.  Demands of the ministry have been often difficult.  I have made mistakes in speech and actions.  I have over-worked.  I have under-worked.  I have thought I could inspire others when I myself was not.  I thought I needed to be an example to others while I struggled.  I did not practice what I preached.  I identify with the Twyla Paris song, "The Warrior is a Child".   Sometimes I still feel weak, unable, overwhelmed, helpless, lost, mistaken and worthless.  But I know I am called.  And God replaced my fears of the pastorate with enthusiasm. To talk to people, to study and pray, to dream dreams, to preach, is not easy, but now a privilege rather than a stumbling point.
A recent Christianity Today online article told the story of Robert Woodberry, who found his life purpose in researching the link between the Protestant missionary movement and the health of nations today.  When his professors commented that someone needed to explore this link, Woodberry's response was, "That's me. I'm the one."  After beginning the study, he is quoted again, "This is why God made me." [Christianitytoday.com/ct/2014/January-february/world-missionaires-made.html].  Can we all live with such a sense of purpose about our lives?  I have that thrill for pastoral ministry.  My heart's dedication is as Paul's:  "I consider my life worth nothing to me, if only I may finish the race and complete the task the Lord Jesus has given me – the task of testifying to the gospel of God's grace (Acts 20: 24)."  And God's promise remains:  "He who began a good work in you will carry it on to completion until the day of the Lord Jesus (Phil. 1: 6)."
What is the single most important piece of equipment needed for Christ service today?  My answer is the sense of a Divine call.  I am not perfected by the call of God into Christian ministry, but I am enabled.  It does not matter what others think (although the recognition of gifts and abilities through an ordination process was special); God has called me.  My sense of duty, purpose and fulfilment is complete when I consider the overwhelming sense I have of obedience to God's call.  The Lord has led me onto the pathway of life I travel, and He travels with me still. There are tough days, but I can learn from Rafael Nadal's attitude after his defeat in the 2014 Australian Tennis Open:
"I feel very lucky to be able to work in something that I really love to do. Not everybody's able to do that. Nothing wrong. It was just a bad day, a tough day. But [a] lot of people in the world have a lot of very tough days."
My sense of call is the frame of the shield of faith I can hold up when tempted to consider mistakes and failures.  I know that gifts and graces for ministry need to be evident and I am grateful for what I have learned and received.  I am committed to being a life-long learner. I want to grow.  But beyond abilities, God has my heart and obedience.  From there it is just a matter of being constantly available and listening.
Like Isaiah, we can keep saying to the Lord, "Here I am, send me (Isaiah 6: 8)."