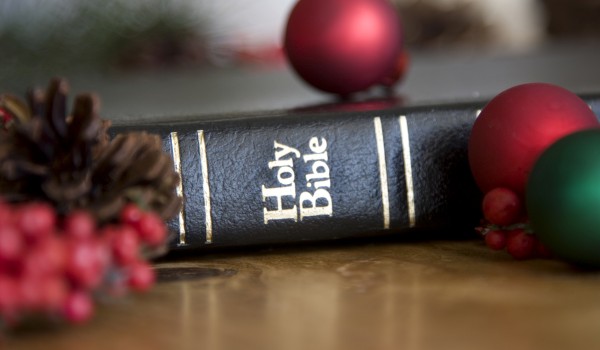 This post is also available in: Francés Inglés
"I'm dreaming of a White Christmas," "There's no place like home for the Holidays," and "It's beginning to look a lot like Christmas" – we hear those songs over and over and over again this time of year.  Oh, how we like to romanticize Christmas – oops, I mean the Holidays.  Not only are we overly sentimental, we also succumb to the political watering down of this most significant event in human history.  Christ was not born in a manager 2,000 years ago to give us an excuse to gather with our family and friends for a special dinner and the unwrapping of gifts, to blow our budgets on unnecessary stuff, to have time off of work, to festively deck the halls only to leave them up till we get around to storing them away for another year.  Responding to this rampant consumerism, some have eliminated the singing of Christmas carols from our worship services altogether and even preaching from the nativity narratives, almost ignoring Advent and Christmastime altogether.  What then of Christmas?
What should we preach about Christmas in the 21st century in light of the current cries of the people asking, "Where is the God of justice?" "Where is the emancipator of the oppressed?"    Especially in an era of spiritual decline, of personal agendas and definitions of justice – these questions are being asked by people who are searching everywhere but the church.  Coincidentally, this was the same spiritual and secular culture of that first Christmas when the babe was born in Bethlehem.
So God sent a messenger – does the message of "Repent!  Prepare the way of the Lord.  The day of judgment is upon us" still preach well?  We hear the Scriptures sung in Messiah but do we truly understand the refiner's fire?  Are we prepared to be that pure and blameless through repentance as we allow him to make straight the paths as we prepare for the arrival of the Savior?
This is the "reason for the season" as the overused, worn out catch phrase goes.  Shall we be content with trite and clever marketing campaigns to declare the glories of Christmas – or, are we courageous enough to preach with clarity and boldness the manger motifs of repentance, of preparedness, of purity?  Instead of us having a "Silent Night," shouldn't we rather be shouting "Go tell it on the mountain!" Why and how do you preach Christmas?