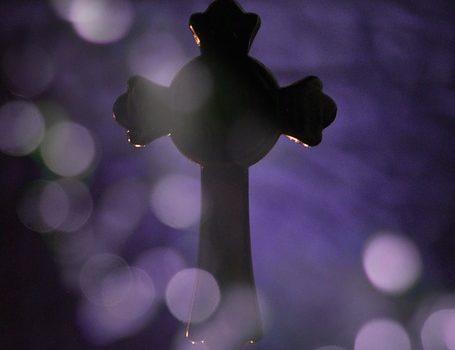 This post is also available in: Francés Inglés
By: Rev. R. Andrew Barker
I like to begin preparing for Lent in early January. I have found that not only does the Lenten season creep up on you, but by the time all of the other activities of Lent begin, little time is left for the necessary preliminary study needed in creating a Lenten Sermon Series. I like to use the Sunday messages and other times of worship during Lent to build up and lead my church family into the Easter Celebration.
Since early on in my ministry, with the coming of each season in the church calendar, I have felt a desire to come up with a new and unique twist on how to present these important Biblical truths. However, I also feel a great need and responsibility to ensure that my church family are reminded, with each season of Advent and Lent, of what we believe, why we believe it, and the purpose of our celebrations. For this reason, during Lent I like to review important concepts of Christian living and the characteristics of our Lord and Savior, Jesus Christ. It is my experience that comparatively few people in my church and community are aware of or understand the reason and purpose of Lent, so I like to intersperse this information in each of my messages, usually in the introductory portion of my sermons.
As with every endeavor, I begin my preparations in prayer. I pray for God to provide me with wisdom and the appropriate direction in order to deliver what He wants me to share with his people. I then reread each Gospel narrative of the last week of Christ's ministry on earth before his crucifixion (Matthew 19 -; Mark 10 -; Luke 18 -; John 10 -) As I do this, I make a note of passages or themes that resonate with me. Afterwards, I pray over these passages, again making note of which ones stand out or if a theme emerges as particularly pertinent.
I also take time to reread any past sermon series that I have delivered on the subject of Lent in order to remind myself where God has led me before. I do this in order to see if there were any concepts I may have alluded to previously but could return to and elaborate on or to see if there is a theme or passage that would be good to come at from a different angle. Once the reading and note taking has taken place, I review my notes and work out a five-week schedule of study based on where I feel God is leading me. Some past message themes include: Jesus's Compassion, The Faith and Journey of the Disciples, Major Events Leading to Christ's Crucifixion, Jesus's Internal Struggles, Why Did Jesus Have to Die, and What is Lent. I have found that a key aspect in developing a Lenten theme and enhancing the clarity and understanding of where God is leading me in my message, comes from not limiting the messages to solely the Gospel text surrounding the crucifixion of Christ but by bringing other scriptural references into the message theme. Within each of the five weeks of Lent, I make a decision about which points I feel most led to focus on, study, and draw my church family's attention to. I then spend some time discussing my plans with trusted family and friends in order to gain their perspective and input. I am very much a consultative leader and view all believers as journeying together in faith. Within my own church leadership, I stress an environment of partnership, believing wholeheartedly that God does not lead only me as the pastor but leads all believers onward in faith.
Once the Lenten message theme and basic outlines for each week are outlined, which is the preparatory work done prior to actually writing each week's message, I take a rest from further reading and reviewing.  I turn once again to regular prayer that God would guide me through his will and that He would place the words He wants me to share on my heart.  I am still before the Lord in this way until I take on the task of writing and preparing each individual sermon within the message series.
My personal preference and method of writing each message includes a timeline and dedicated times for prayer and writing.  I prefer to write two weeks ahead of the actual date of message delivery. Each week I begin my preparation by praying for God's direction and help. I review the previous week's topic and begin to research the already established outline. As I write, I consult commentaries, other pastors' sermons (I am amazed at what can be learned by reviewing how God has spoken through other pastors on the same topic), and review Lenten and other devotionals.
Questions that I often use throughout the time of study and research for a sermon are: "Why is this passage part of scripture? What is its purpose in our lives? What did these words mean to the original audience? How does it relate to us today? I feel that the purpose of the message is to allow us to discover more about our God and about ourselves and our relationship to Him. Sermons should help us discover how we can live a life that brings honor and glory to Him and how we fit into the redemption story. When we, as spirit-filled people, listen to and embrace the Word of God, we are changed. I always do my best to close each message with a practical application of the Lord's teachings and a note of praise to Jesus for his work and ministry that leads those who repent and recognize Jesus as their Lord and Savior to salvation and a life of holiness. In the days leading up to the delivery of any message, I verbally preach the message to myself and conclude with a prayer similar the following:
"Father God, thank you for these words. I pray that you would use them to teach us, strengthen us, shape us, and lead us. May you speak to me and through me with these words. They are yours and not mine. I ask that there would be nothing that I would say or do that would hinder the message of the Gospel and the lesson you want to bring to your people this coming Sunday. Holy Spirit, may you dwell in us all and in your church, and may all those who hear your Word leave renewed, energized, and excited about what You're are doing in us, around us, and through us. Thank you, Lord. Amen."
I firmly believe and am encouraged by the fact that when I preach, I am but a vessel being used by God to bring his message to his people. The most important aspect of preparation is seeking the direction of God and allowing his leading. A pastor can prepare the most eloquently written sermon, but if it is not preached with the power of the Holy Spirit then they will have missed the mark. I encourage all those who are called as pastors to allow God to work through you. I pray that this short excerpt about how I seek God's direction in preparing for the messages of Lent may be of benefit to other leaders seeking God's face and direction. "The Lord bless you and keep you." (Num 6:24)
Rev. R. Andrew Barker serves as Senior Pastor of Windsor Church of the Nazarene in Windsor, Nova Scotia, CANADA.