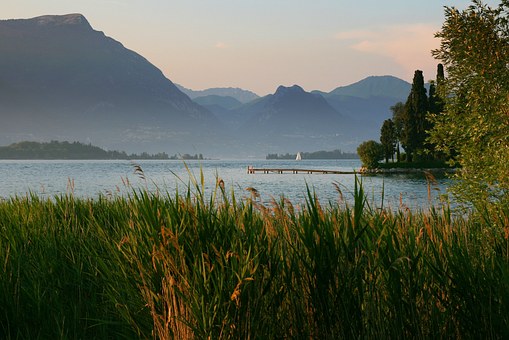 This post is also available in: Francés Inglés
By: Rev. Robbie Cansler
Fear is a great motivator. It is the motivation for multiple wars, as we are led to believe that in order to rid evil, we must do whatever it takes to seal our borders in order to keep out the lurking evil. It is the motivation for racism, as we create narratives of monsters hiding in our midst just waiting to hurt us, rob us, or defile us. It is the motivation for discrimination, as we are told over and over again of the unwholesome motives of the gay agenda, that it is something that is trying to seek out and destroy our own marriages and lives. It is the motivation for gun violence, as we stir up the ever-present narrative of a man coming into our house with a lead pipe or gun to hurt our women and children. There is no greater motivator than stirring up the fear one has that evil will be perpetrated towards one's children. The narratives that evil is lurking around every bush, in every public restroom, on every playground, to hurt your child.
Fear, is a great motivator, but a motivator for what?  I think most people would say "for safety". That it is our fear, our very honest assessment of the evil in the world that leads us to seek safety. Evil is real, it is out there, and we must avoid it by whatever means necessary.  The problem with safety is this: It's an illusion. We, to borrow the Psalm 23 image, are walking through the valley of the shadow of death.
Did you ever stop to think about that image for a minute? I walk through the valley of the shadow of death. This is so immensely true every minute of every day, even more so for the Israelites. I read that at the time of the OT, the majority of people couldn't read. They were not educated; they lived in a desert. The number one mode of death: starvation. This was a world where people died all the time. The number one reason women died was childbirth. The reason they got married at 14 years old was because that was middle age. They toiled every day for every single ounce of food that they got only to barely survive. If they were to get injured in the toiling that would almost certainly mean death, because in an age without antibiotic ointment and antibacterial soap, even what we would consider a minor injury could mean death for someone in the OT. The only hope they had of carrying on their legacy was to have children.  So they get married at 14 and hope to have a few children before the woman dies at 18 or 19 in the midst of childbirth, following which the man remarries another 14 year old, hoping to have a few more children before dying at 30, which was the average age of death for the peasants of this world. This is why Leviticus is filled with all sorts of crazy laws about sores, and not touching dead bodies, and not spreading around bodily fluids, and about pooping outside of the encampment, because life was fragile. Very fragile. People didn't live long and the lives that they lived were toilsome lives.
This is the world to which this saying comes to us: "I walk through the valley of the shadow of death". They knew they did. Every second of every day that they had enough food, that they made it, was a gift. And we are so isolated from that.
We don't have to toil for our food in the same ways. Most of us have made it to age 30 and if we haven't we probably will. If we get a scratch tomorrow, we will just wash it and we will be okay. We don't know people dying from scratches and abrasions in the 21st century America.
They knew what it was like to have death ever-present in a way that we don't, but it isn't because life still isn't fragile or a gift. We've created a world that strives to live and extend life by whatever means necessary and we have lulled ourselves into thinking we are safe and secure, because we have distanced ourselves from the toil of others.
But we still walk through the valley of the shadow of death. Safety is an illusion we tell ourselves to sleep better at night.  My mom often says "locks only keep out honest people". There's truth to that. Alarm systems, gates, and locks only serve to perpetuate this image that we are safe from death. Alarm systems, gates, and locks only keep out the people honest enough to abide by them.  But gates and locks can't keep out cancer. Death can only be delayed, not stopped, and we walk in that shadow every day that we are alive, until the day the shadow becomes more than a shadow.  Death will come for us all, and evil is present, and we live in a world where that is evident. So we are afraid. We live in fear.
The problem is that living in fear is a horrible way to live.  Fear leads us to create stereotypes of people. It leads us to miss out on beautiful life-giving experiences, because we are too afraid that something will hurt us or our children.
Living in fear often leads us to isolate ourselves. We board ourselves up in our homes, with our guns, never to leave…. Only to what? Keep the shadow of death at bay for a few years at best? Only to end up having someone in our own home find our gun and accidentally discharge it? (this happened to a church member at a church I worked at, he accidentally shot his friend dead when he was a child). Or, we can fear no evil. Walk boldly into life with others.
How do we walk boldly into the world? How do we fear no evil?  The answer is in the text: we fear no evil because God is with us. God is with us.
I told my mom once, "I just feel like if we truly believed what we say we do about the resurrection, about the power of the Holy Spirit being within us, Christians would be the first ones to be in the worst places of the world. We would be the first to run into the most evil places. We would be the first to stand up against oppression and evil and violence, whatever the cost, because we believe in the resurrection.  I mean, what's the worst that can happen…. They kill us? Aren't we supposed to expect that?"
We fear no evil, not because evil doesn't exist, not because we are naive, not because it won't kill us, but because we know that it is to the very depths of Hell that Christ went for us.  We know that there is nothing on earth that can separate us from the love of God. We know that it is in those very places of desperation, of evil, and of hatred, that Christ is seeking to redeem, to restore, to renew, and if we are to follow Christ then we also must walk into those places.  If we are to follow Christ then that means taking up our cross and following, even unto death.
We walk through the valley of the shadow of death, not fearing evil, not fearing death, because we know that God is with us, and it is God who has the final word, not evil and death. Resurrection and love have the final words. Redemption has the final word.
If we just lock ourselves in a barrack somewhere, not only are we only delaying death, not only are we missing out on the beauty of art, of other people, of nature, of trees, of mountain tops, of great and empowering moments that make us better people, that makes life worth living, but we are also missing out on Jesus. We are missing out on God. A God who could have stayed in heaven, but chose to become frail humanity, who chose to embrace people with diseases and infections in an age where those things would kill you, where he plunged into the depths of death and hell, that death and hell might be conquered, and we are called to the same.  We are called to walk into those places that they might be redeemed, and not only that they might be redeemed, but that we might be redeemed, as well.
The world is a scary place, I do not deny that. There is plenty of evil, that is evident and true, but we are not to latch onto the rhetoric of fear that is going around. We are not to perpetuate fear. We are not to construct narratives that create stereotypes of the type of people to be afraid of. We are to be wise, yes, but we are to fear no evil, for GOD is with us. We are to eradicate evil with our light and love, by being the presence of God in those dark places, the very places where Christ himself goes.
What happens when we do that? Amazing things. Life-giving things. Light shines in the darkness and the darkness cannot overcome it.
People hiding in barracks don't change the world. People spewing hate and fear on their laptop computers and cell phones don't change the world.  People who follow Jesus into the very depths of darkness and evil with light and love, they change the world. And yes, a lot of times they die (i.e., MLK JR.,  Dietrich Bonhoeffer, Jesus' apostles, Oscar Romero… Jesus). That might be our call too, for we live in the valley of the shadow of death, but that's the worst that can happen, and, as people of the resurrection, is death really that bad?
The LORD is my light and my salvation– whom shall I fear? The LORD is the stronghold of my life– of whom shall I be afraid? (Psalm 27)
Romans 8: What, then, shall we say in response to these things? If God is for us, who can be against us? 32 He who did not spare his own Son, but gave him up for us all—how will he not also, along with him, graciously give us all things? 33 Who will bring any charge against those whom God has chosen? It is God who justifies. 34 Who then is the one who condemns? No one. Christ Jesus who died—more than that, who was raised to life—is at the right hand of God and is also interceding for us. 35 Who shall separate us from the love of Christ? Shall trouble or hardship or persecution or famine or nakedness or danger or sword? 36 As it is written:
"For your sake we face death all day long;
we are considered as sheep to be slaughtered."[a]
37 No, in all these things we are more than conquerors through him who loved us. 38 For I am convinced that neither death nor life, neither angels nor demons,[b] neither the present nor the future, nor any powers, 39 neither height nor depth, nor anything else in all creation, will be able to separate us from the love of God that is in Christ Jesus our Lord. (Romans 8)
I don't know about you, but I am choosing to fear no evil, for God is with me.
Prayer:
God, we are so fearful of people who look different than us, of the what-if's of life, and we allow hate-filled narratives to speak to us and for us. Forgive us for our racism, our hatred, and our fear. Forgive us for caring more about death than we do about resurrection. Forgive us for not walking into the places you would have us go, out of fear. Help us to follow you, even if that means to the depths of hell, and help us to recognize you as walking with us even there. Thank you for your promise of the resurrection.  Help us to live it. Help us to be it. Help us to believe it, that life has the final word, that love has the final word, that you, God, are with us, and we are more than conquerors through you.  Amen.
Robbie is the Lead Pastor of The Mission Church of the Nazarene in Hammond, Indiana.