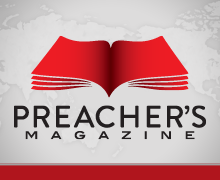 This post is also available in: Francés Inglés
Written by Keith Davenport – Senior Pastor of Faith Church of the Nazarene, Lawrence, Kansas, USA and Field Support Coordinator USA/Canada Regional Office, Church of the Nazarene, Lenexa, Kansas, USA
It's Friday, but Sunday is coming and I don't have my sermon done yet! This is a familiar situation in my house. When I first started as a bi-vocational senior pastor in April, I felt really lost about how I spent my time. Having been taught in college and seminary that it takes 10-20 hours to prepare for a good sermon, I wasn't sure how I was supposed to get anything else done in the church. Having a nearly-full-time job outside the church, in addition to being a husband and dad, leaves me with only about twenty hours each week to dedicate to "church work." Spending 10-15 hours of that on preaching ministry each week doesn't leave a lot of time for other things to get done. It didn't take long, however, before I realized that it was a good thing for me to prioritize the preaching ministry.
Being called a "bi-vocational pastor" could mean one of several different work situations. A simple definition is just that you would a second job "outside the church" in addition to being a pastor. Some such ministers serve the church full-time and have minimal out-of-church work (like being a bus driver or substitute teacher). Others work full-time in the church but have a regular twenty-hour-a-week second job. Others are more half and half and still others are full-time in a so-called "secular" job and only part-time in the church. I fall into this last category.
Regardless of how your time is divided up as a bi-vocational pastor, you know that you have to be intentional with how you spend the time that you have. Often churches that require a pastor to work outside the church are smaller and require a lot of leadership to continue to be effective in proclaiming the Gospel message. I have found that prioritizing the preaching ministry pays off in the long-run.
When I came on board at Faith Church (where I currently serve), I found that the church needed a lot of administrative attention – getting files in order, keeping better records, organizing a church board, etc. There was also a strong need to start creating discipleship opportunities for children and adults. Of course, the church always needed to be cleaned and the lawn mowed. I would imagine this is similar in just about every bi-vocational setting. It didn't take long before I realized that I didn't have time to see to all these things and still have a sermon ready for Sunday morning. I reoriented myself and began dedicating 10-15 hours each week on sermon preparation, leaving some of these other pieces undone or taking much longer to do them. Within just a few weeks I found my congregation responding to sermons, volunteering to take over some of the other responsibilities, getting excited about the work of Christ and getting the message out, and coming alongside me in church leadership.
The challenge of the preaching ministry is that it doesn't often feel like anything is "getting done" when you preach. When Monday morning comes around the pile of administrative tasks is still there and nothing has changed over the weekend. However, when people begin seeing your excitement for the message of Christ in Scripture, they soon begin to change. For a bi-vocational minister, solid Biblical study, theologically-sound messages, and illustrations that paint the picture of the Gospel story are key to the continued growth of a church. Love for the Gospel is contagious and if your people realize how important it is to you and see that come out through your sermons, they too will be inspired to take their relationships with Christ and others seriously. Being dedicated to preaching messages faithful to the text can rejuvenate your congregation into a community of Christians who all work together to sustain the church.
While all pastors must find their own weekly rhythm, I would encourage you to make preaching a priority in your bi-vocational ministry. Here are three quick tips I have found to be especially helpful in making the most of my preaching preparation time:
Take time to make a plan. Making a preaching schedule weeks or months in advance may take quite a bit a time to create, but it will save you hours of time each week in sermon preparation. A preaching plan allows you to reflect, research, and prepare for multiple sermons at once and keeps you from having to pick a text one week at a time. Be sure to preach from the entire canon of Scripture and use the lectionary and Christian calendar if you're having a hard time creating series.
You preach to a community, so prepare in community. Dr. David Busic, President of Nazarene Theological Seminary, shared this thought in a round-table discussion at NTS. Spend some of your preparation time with people. I created a Facebook Group with a few of my close pastor friends and we help shape each other's sermons every week.
Realize that each sermon is part of a big picture of Christian formation. You don't have to preach the entire scope of Christian theology every week. Use your preaching plan to make sure you're covering a broad range of topics and issues related to Christian faith and living. You can also coordinate other ministries of your church to either coincide with your sermons or to fill in some gaps that your sermons aren't covering.
Don't give up Biblical scholarship for good presentation. In June 2011, Thom Rainer tweeted something that has stuck with me ever since: for people today, there is no dichotomy between relevance and biblical depth. While the organization of the sermon has to be understandable and the illustrations engaging, organization and engagement don't mean much without strong Biblical truth. Love for Scripture is contagious – teach your people something new about the Bible!
While I am still struggling to figure out how to etch out my time to be as effective as possible as a bi-vocational pastor, I have no doubt that I will continue to make the preaching ministry a priority. If you have any thoughts, I would love to hear them! Feel free to e-mail me at keithmdavenport@gmail.com.
---
Keith Davenport serves as the pastor of Lawrence Faith Church of the Nazarene and as Student Life Coordinator at Johnson County Community College. He lives in the Kansas City area with his wife, Allison, and daughter, Cosette. You can read more from Keith on his blog: www.listeninginsideout.blogspot.com.