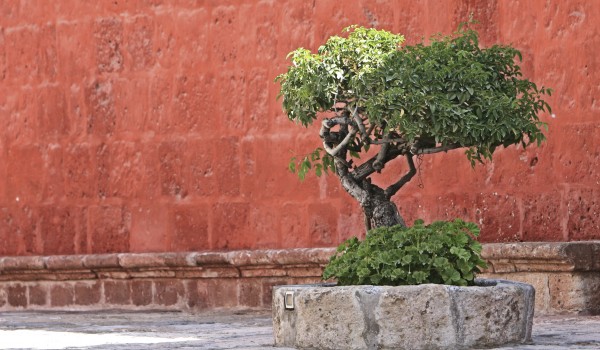 This post is also available in: Francés Inglés
by Kevin McDonald
A few years back I was the senior pastor of a small church in Springfield, MO. I was depressed, over worked, exhausted and hopeless. In fact, I was on the verge of quitting ministry all together (I had only been a senior pastor for about a year). At the time I was dealing with major frustration. I simply thought that if I preach great sermons then the church will grow. In my mind, I thought the sermons were great however the church was not growing. In fact we were shrinking.
Every Sunday after church I would drive to a local parking lot and I would cry my eyes out. I felt like such a failure. I knew that God had called me to be a pastor but I never thought it would be this hard. I remember crying out to God something along the lines of this, "what do you want me to do?"  A few weeks later I get a call from our new District Superintendent (Mark Bane). I had never met Pastor Mark but I literally assumed I was getting fired for being a terrible pastor. When Pastor Mark arrived he didn't fire me. He invited me to a Dynamic Church Planting International Conference in Georgia.  I thought why are you sending me to a church planting conference when I can barely even pastor my current small church.
When we arrived in Georgia, I felt out of place. In fact I only went because the district covered all of my expenses. But something happened as I was at the conference. God spoke to me heart. He said something along the lines of this, "Kevin, you asked me what I wanted you to do; well I want you to plant churches". I thought wow! At the retreat God gave me a vision to begin planting churches.
When I returned from Georgia, our small Springfield church began planting churches. We planted two in six months. However not only did we plant churches but our small Springfield church began to grow like crazy. In fact we grew by over 40 new people attending each week. New leaders emerged, conversions happened, baptisms took place and I started to feel like I was fulfilling my call.
Fast forward a few months later. I get a call about a struggling church in Chanute, KS. Pastor Mark told me that they were facing struggles and averaging about 60 people per week. I thought, why would I go to Chanute when the church in Springfield is thriving! But for whatever reason, God told me to go.
I have been the pastor in Chanute for over a year. This past year, the church has grown from 60 people per week to over 300 people per week, close to 200 people have accepted Christ, around 60 have been baptized and 2 new churches have been planted.
I am often asked the question, why plant churches? Well here is what I have seen. Church planting changes the culture of your church. When a church plants another church, it forces them to look outward outside their four walls. When I arrived in Chanute, I told the board that we are going to plant churches. Immediately a culture shift happened. The church started thinking about the lost in their community. They started thinking about the unreached people groups in our town. They started thinking about winning souls for Jesus.
Two separate times I have literally experienced church renewal, growth and new passion as a result of church planting. Church planting can and will change the culture of your church. The mindset automatically changes when you plant.
For our mother church in Chanute, church planting has led to numerous new outreach events, extreme walking on water faith from the leaders, major sacrificial giving, new leaders being raised up and the church has become the talk of our town. Two years ago people didn't know anything about Chanute Nazarene in our town, now everyone in town knows our name but more importantly everyone in our town is getting to know the name of Jesus.
I read a report the other day that said that 90% of our churches have plateaued or are in decline. This is shocking! What do we do? Do we just keep doing what we have always been doing? Or do we make a change? I believe that church planting is that change that needs to take place. Church planting will bless the mother church by changing the culture of that church and it will reach people that are not currently being reached.
I think back often to those days of crying my eyes out in that parking lot. I think often about asking God, "What do you want me to do"? I am glad He answered. However I also think He is speaking to so many others about church planting. What would happen if we all asked God this question, what do you want me to do?  His response might be something like this, "I want you to plant churches".
Kevin McDonald is the senior pastor at Chanute Church of the
Nazarene (Chanute, KS).