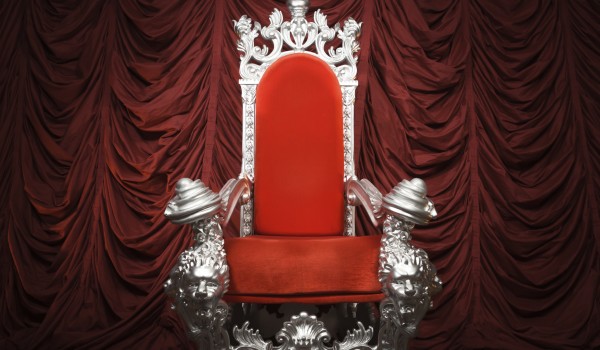 This post is also available in: French Spanish
By Rev. Tim Burton, Senior Pastor, Dianella Church of the Nazarene, Perth, Western Australia, AUSTRALIA
Text:  II Peter 1: 3 – 4
Introduction
I had the scary experience as a child of almost being abducted in a park.  I was playing with a friend with a group of children playing on some other play equipment.  After a while they walked over to us and accused us of laughing at them.  We were told they were going to take us to their father and he would deal with us.  My friend quickly sprinted away from them towards his home, just a short distance away.  I am not build for running fast and thought the situation hopeless. I was powerless to do anything to change my situation.  They began to walk me to their house but it wasn't long before a car stopped by us and out jumped my friend and his mother.  She told them all to go away and leave us alone, which they did.  I was saved!
I hated the feeling of being powerless then and I still do today.  I think many of us do.  There is a huge demand for books and information on 'personal empowerment', with a key sense in our society of 'don't let anyone tell you what to do'.  So if we are going to be empowered, where will we find the source?  The Bible gives us the answer: II Peter 1: 3 – 4 tells us any power we have is because of the working of God in our lives.  God is the Power Source!
1.We are All Powerless on Our Own
Have we heard the old saying, "Two heads are better than one"?
The Bible puts it like this, "A cord of three strands is not easily broken"  (Ecc. 4: 12)
Whether we are on our own, or attempting power in a team environment, we all struggle to live on our own terms. Some may make a better go of it than others, but none are truly successful at living exactly as they want.  We all suffer interruptions.
The issue of spiritual powerlessness is far more significant than physical or emotional powerlessness.  We cannot stand before a Holy God:
Rom. 3: 23 "… All have sinned…" and Rom 6: 23, " the wages of sin is death".
There is nothing we can do to change that reality, but God – in His grace and mercy – provided a solution.
2.God Identified with Our Powerlessness
The classic Christmas image is Jesus as a newborn baby wrapped in cloths, in his mother's arms, or lying in the manger.  Nothing of power in that scene!
As a helpless baby, Jesus needed everything done for Him. He has needed all that we have needed.
Jesus is God's identification with our problem of powerlessness.  This one full of divine power came to this earth in human flesh to experience life like us.
Jesus was ultimately humiliated by dying on a Cross-, powerless, before the crowds.
Or was He?  Yes the Bible records His actual and agonizing death, but there was something greater at work in this act of sacrificial love.  Power was being released!
Our sins are forgiven.  A new way of life is made available to us, by faith in the One who loved us, came into this world so He could die for us.  Hallelujah, What a Saviour!
3.God offers Us Power!
There is more at work in Scripture than God saying, "I have power and you don't" (Like the bullies who tried to abduct me from the park)
God is eager to share His power with us – the message of our text.
This power is for this world; this life.  It is a power that transforms us, rather than the world around us. (i.e. We don't just touch things or situations and make them better, but we are changed!
God knows our needs, and promises to meet them.  The God who had the power of our sin cancelled on the Cross of Christ, can do more than 'we can ask or imagine' (Eph. 3: 20) in us, with us, around us.  Praise Him!
Conclusion
In a society desperate for personal power, the Christmas story is an anomaly. It doesn't look right. The 'hero' is a helpless babe.  Every character is reacting to what God is doing, guided by angels or stars. Most respond positively, but Herod represents those who fear the future and a pending powerlessness coming their way.
God shared His divine love through sharing His Son with us.  The work of God is to free us from bondage to fear and failure; from powerlessness (Isaiah 40: 28 – 31).  To do this perfectly, God identifies with His most beloved and special creation: Humanity.  He does so in Jesus.
This is the most wonderful message of Christmas. Beyond expressions of love in families, and between friends, beyond a holiday season or anything else, Christmas is a reminder that God's love and power have been made available to us all. Will you receive it today?