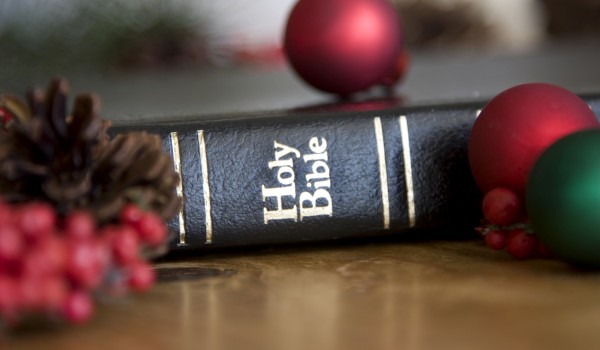 This post is also available in: French Spanish
Philippians 4:4-7
Rev. Hannah R.M. Beers Always be full of joy in the Lord. I say it again—rejoice (v.4)!
Paul's words seem peculiar, as he writes he is sitting in jail. Why would he have cause to rejoice? Why would Paul instruct the church at Philippi to find joy in all things and to not worry? In light of current events these words from the Apostle Paul can feel vapid or void, words simply read on a page and not fully taken to heart. How can we find joy in the midst of deep suffering, in the presence of evil in our world, and where is hope in being persecuted?
Turning on the news can be a rather depressing event with headlines reading house fire in Kansas City, two teens killed in head-on collision due to texting, 148 confirmed dead in Paris attacks, 41 killed by suicide bombers in Beirut, and refugees flood into Europe escaping persecution. As Advent, a time of celebrating and anticipating the birth of our Savior approaches, our world has been confronted with rather sobering statistics of our human frailty. The world has been confronted with a reality many of us are not willing to accept. A reality, which causes many individuals to fret and question their own humanity.
As Paul addressed the church in Philippi, he wrote with a clear sense of fellowship and affection from a very desolate place, sitting in a prison cell. His desire was for the church to know and understand that in this world there would be suffering and to accept suffering with joy. Paul was not off his rocker, rather he understood as Christians we are not exempt from the world's suffering, which is inherent to human existence—but our faith and hope in God gives us an unusual perspective. Christ entered a world wrought with human disparity and offered us hope.
Let everyone see that you are considerate in all you do. Remember, the Lord is coming soon (v.5).
 Driving through my neighborhood I saw a group of children playing. Each of the children were unique: diverse ages, different genders, distinctive skin colors, assorted families, and yet, I was struck by the joy on each of their faces. The variances of each child did not stand out to me, rather the pure delight of being with each other and embracing life for the simple pleasures of being alive. The world had not tainted the sweet and innocent play of the children.
When Paul asks the church to be considerate in all they do, the words are to serve as a reminder to be aware of those both inside and outside of the church. As Christians we are called to respond to the brokenness we experience in our world. "Remember, the Lord is coming soon." These words can often take on an end times revelation, interpreted as an expectant event, not yet occurred. Paul is not asking the church in Philippi and therefore, us as well to simply bide our time and wait for Christ to come. He is challenging Christians to be present in the world, to be mindful of all things, and to answer in a way that acknowledges Christ to all.
As a Christian, we are called to respond to the world's question of "Where is God? Where is your God when bad things happen? Where is your God when people die and terror grips the heart of a nation? Where is God when we suffer?" In a world of uncertainty, we do not know the events that are coming, we cannot anticipate what tomorrow will bring, we can simply respond to the now. To find contentment and peace in knowing Christ is near.
Anywhere a Christian is, then God's presence should be evident as well. Difficult situations yield an opportunity for Christians to step into the brokenness of the world and offer the declaration of hope, not simply to those who are easy to embrace or those who are in need but to our adversaries as well. "When did we see You sick, or in prison, and come to You? The King will answer and say to them, 'Truly, I say to you, to the extent that you did it to one of these brothers of mine, even the least of them, you did it to Me.'" (1)
Matthew's gospel sheds a renewed sense of "Christ is coming soon" to a world shrouded in darkness. The birth of Christ, we as Christians celebrate each December, is a hope we now pronounce to a world full of hurt and sorrow. Christ came as an infant into a world struggling to survive and provided peace. He took on the frailty of a helpless babe to offer humanity the invitation to eternal salvation, granting us the gift of His presence.
Don't worry about anything; instead, pray about everything. Tell God what you need, and thank him for all he has done (v.6).
The strength and ability to walk into a distraught world cannot come from our own abilities, rather we must fully accept our weaknesses and propensities, allowing God to be the stabilizing denominator of our lives. If we tried in our own might to meet all of the needs of our world, we would end up worrying ourselves to a point of incapacity. Instead our response should be to love our enemies, to pray for the persecutors, to seek reconciliation with those who offend or harm us, to offer compassion, to bring about a distinctive narrative of grace, mercy, and hope, which in turn develops a deeper reliance on God's promise. His promise to always be with us.
His promise to be all we require. We need to be a people, as Christians, who pray for the Kingdom of God to be ushered in, and live like it already is.
Then you will experience God's peace, which exceeds anything we can understand. His peace will guard your hearts and minds as you live in Christ Jesus (v.7).
During the third week of Advent as we anxiously wait to celebrate the birth of our Lord, may we all remember to find hope and draw near to Christ. On the wall in my office is hung the phrase, "It is Well with my Soul". A Chicago lawyer name Horatio Spafford wrote the words to this song, he wrote the song in a very desperate hour of his life. In the Great Chicago Fire, he had lost his life savings, on an evangelistic campaign across the Atlantic Ocean his four daughters drowned in a ship wreck and only his wife, Anna, was saved. His wife sent a telegram reading, "Saved alone." As he set out to join Anna, the captain of the ship called him to the bridge. The spot they were crossing over, the captain explained, had been where his four daughter's had perished. Through the duration of the voyage, Horatio wrote the first four verses of the hymn, It is Well with my Soul. Brings an entirely new meaning to: "When peace, like a river, attendeth my way, When sorrows like sea billows roll; Whatever my lot, Thou has taught me to say, It is Well, it is well, with my soul."
Where is the Good News? Where is hope for this world? Where is peace? Find a mirror if you claim Christ lives in you. Look, your solution to these multidimensional questions is simple, He is both coming soon as well as dwelling within you. During the third week of Advent, can we confidently remember to boldly live in our world suffering with pain? Can we pronounce joy while living in grief? Do we offer hope while dealing with because of whose hope we have in us?
As Christ came to Bethlehem offering assurance of His promise, may we be Christ's agents of hope, of the assurance of His presence in a suffering world, and a people who walk toward the brokenness when others shy away. Advent reminds us of His coming, so our days should remind us of His presence, even through the adversities and atrocities life presents. Do not merely sit passively waiting for the "Coming King", for He has already come.
(1) The Holy Bible: New Revised Standard Version (Nashville: Thomas Nelson Publishers, 1989), Matthew 25:40.