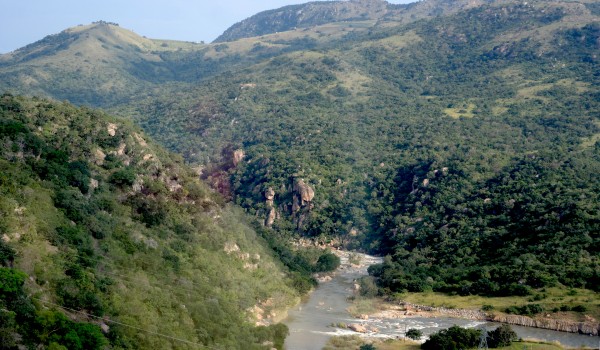 This post is also available in: French Spanish
Rev. Tim Burton is pastor of the Daniella church in Perth, Western Australia
Introduction:
There is no doubt that Psalm 23 is one of the best-known and most cherished psalms that have been passed down to us. Why is that? Could it be that there is a distinctly personal tone as David, the psalmist, reflects on his own activity as a shepherd and relates the working and wonder of God into such a picture? Certainly the reader receives an intimate view of David's understanding of God and how beautiful a relationship between God and any individual can be; the Creator with the created.
1. God's Character ("The Lord is my shepherd…")
"The LORD" – first announced in Exodus 3:14: "I am who I am," a
singular description of God – who is Present in His power and glory.
"is" = the action word – the verb. It describes resolute faith, not "my hope
or want."
"my" = personal possessive. Not just for the 'other' one, or the 'lucky
one.'
God is for even me: I can count the Lord as my Lord (Psalm 16: 2)
"Shepherd" – defines His operation towards us – loving and caring.
The Result: "…I shall not want." God provides for my needs in His
loving presence.
2. God's Activity
2.1 "He leads…" > green pastures/ still waters
The result: "He restores my soul."
Note the difference from how society operates with a focus upon
our output: "what do you do, what are you good for…"
Here the focus is our input: the key question should be
"what are you receiving into your life?"
"He leads…" > paths of righteousness.
That is His goal for our life journey.
"He leads…" > through the valley of the shadow of death.
The shadow is what seems threatening: God is of life: abundant & eternal.
These pictures are all of a shepherd at work. Now we progress to:
2.4 "He prepares a table…" Now God is a host who invites our presence
at His place.
"He anoints my head…." God is the One of blessing and purpose for
our lives.
3. God's Promises
His concern for my life – both its abundance and eternal quality.
"Surely goodness and mercy…" describes the abundance of God's
desire for us.
"I will dwell in the house of the LORD forever" relates to the eternal
home even now being prepared for us (John 14: 2-3).