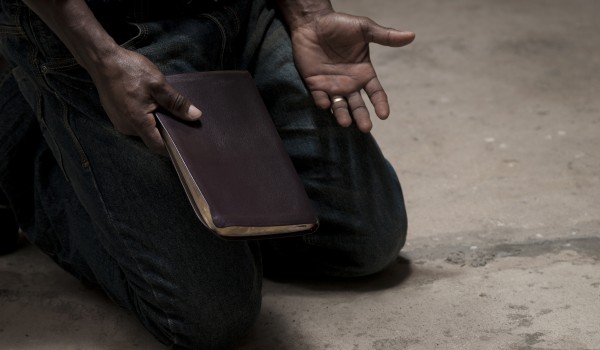 This post is also available in: French Spanish
Series Title: Humbly Receive, Lovingly Give
Sermon 1: "Living Worship"
By Lisa and Samuel Aparicio
Passage: Romans 12:1-8
INTRODUCTION (Pastor Samuel)
This January we began a year-long series of sermons by request. Pastor Bill asked all of us for the topics and themes we wanted to hear about, and from those he planned out a year's worth of sermon series to answer these burning questions we all had. This June Pastor Lisa and I will be preaching on the subject of spiritual gifts, answering questions such as, where are they in the Bible, what are spiritual gifts, and what are we supposed to do with them?
As Lisa and I prepared for this sermon series, we began to focus not on trying to pin down for each of us what our gifts are and figure out exactly how to use them; instead we began to explore why we have been given these gifts. As Karen, the missionary who visited last week told us, God could do everything by himself. The book of Genesis narrates how God in his infinite power spoke the world into creation, how God's breath gave life to all living creatures, including us. The book of Revelation narrates how Jesus will eventually bring the world back into order, back to rights and to the plan he had for it all along. These book-ends to the Bible tell us that God doesn't need anyone to make things happen, but in the middle we can also read story after story which tell us that the amazing thing is that God wants to use you, he wants to use me, for his purposes in the world. God longs for us to respond to his invitation to be living signs of his kingdom, living sign-posts that point to Jesus and the life of joy and peace he is graciously inviting us into.
So I hope you can tell that we are excited about this topic. For the next four weeks we will be studying Romans 12, one of the three passages written by Paul (the other ones are in Ephesians 4 and 1 Corinthians 12) on this topic of spiritual gifts. In all three places where Paul teaches about the spiritual gifts, these are connected to our role as members of the body of Christ, the church, and second to the role of love in the life of the Christian. So today we will begin to see how we are called to humbly receive these gifts from God so we in turn. Then the next two Sundays we will look at the spiritual gifts listed in Romans 12:4-8 in more detail, to help us see which ones will make us say, "Yes, that is me!" In the last sermon we will then see how God wants us to use these gifts. These gifts we are given are not to be used however we please – they are to be used in loving service of God and one another.
SERMON PASSAGE and OPENING ILLUSTRATION (Pastor Lisa)
It's easy to hear the phrase "spiritual gifts" and for our minds to quickly go to the ones that get categorized as "really spiritual" the ones we see the most being used inside the four walls of the church.  The truth, however, is that Scripture doesn't categorize these gifts in any kind of a hierarchy or put any kind of boundaries on them implying that they are only "spiritual" when they are used in the church.  All gifts are vital and none can be dismissed.  And as Pastor Samuel said, all gifts are to be used "in loving service of God and one another."  This refers to our fellow human beings and not just our brothers and sisters in Christ.  So, to help put us in that frame of mind we wanted to start with a specific story.  Perhaps you saw it making its rounds on social media at the end of last year…

VIDEO: "Your Wishes Delivered, Driver for a Day"
What this video didn't cover is that "Mr. Ernie" has been a member of the Trinity Church of the Nazarene in Colorado Springs, Colorado for 30 years and he has work for UPS for 26 years.  He began delivering a special type of formula to Carson's house several times a week shortly after he was born due a health issue Carson had.  So why did we start our series with this story?  I can't say for sure what "Mr. Ernie's" spiritual gifts are since I don't know him personally, but I wouldn't be surprised if service and probably encouragement are a part of the giftings God has given to him.  In a story shared through the church "Mr. Ernie" said, "I always show interest in my customers and what is going on in their lives and in turn they show interest in my life as well.  My job can be thankless, mundane, and physically taxing, but yet God has given me peace, contentment, and strength to represent Him through my day."  That's what we mean by spiritual gifts.  How has God equipped you to represent Him throughout your day?
So let us read our passage for this morning out of Romans 12:1-8 (NIV).
12 Therefore, I urge you, brothers and sisters, in view of God's mercy, to offer your bodies as a living sacrifice, holy and pleasing to God—this is your true and proper worship. 2 Do not conform to the pattern of this world, but be transformed by the renewing of your mind. Then you will be able to test and approve what God's will is—his good, pleasing and perfect will.
3 For by the grace given me I say to every one of you: Do not think of yourself more highly than you ought, but rather think of yourself with sober judgment, in accordance with the faith God has distributed to each of you. 4 For just as each of us has one body with many members, and these members do not all have the same function, 5 so in Christ we, though many, form one body, and each member belongs to all the others. 6 We have different gifts, according to the grace given to each of us. If your gift is prophesying, then prophesy in accordance with your faith; 7 if it is serving, then serve; if it is teaching, then teach; 8 if it is to encourage, then give encouragement; if it is giving, then give generously; if it is to lead, do it diligently; if it is to show mercy, do it cheerfully.
PART 1 – Whole-Life Worship (Pastor Samuel)
As a theology nerd, which I will admit to be, Romans is an incredible book to study because of how much Paul is able to pack into it. Wherever you put your finger you will have vivid images and profound concepts just ooze out of its pages. In the first 11 chapters Paul describes the gospel of Christ, describing our human condition, sin and its effects on the world, and the salvation which Jesus brings to the world and to each of us. Romans 3:21-22, "But now apart from the law the righteousness of God has been made known, to which the Law and the Prophets testify. This righteousness is given through faith in Jesus Christ to all who believe." This is good and wonderful news! If you are ever looking for a primer on how to share the salvation story, read Romans 1-11.
But here in chapter 12 Paul begins to describe in practical terms the difference which this salvation ought to make in our lives, and the way he chooses to do this is by giving us his definition of worship. There are several words in Greek which Paul could have used for worship. One, proskuneo, means to literally prostrate, or bow down, before God. This word describes the adoration and reverence which we give to God. But the one he uses here is, latreia, which is connected to service. The Jewish Levites and priests who worked in the temple did latreia, they worship God by offering their service and work to him.
Paul is telling us here to offer our bodies, which means our whole lives, as sacrifices to God. But while the sacrifices which the Jewish people offered at the temple were no longer alive, the sacrifice which we give to God is to be described by three words: living – holy – and pleasing. It is living because we are giving our lives to God. It is holy because we are choosing to set ourselves apart, to separate ourselves from the other stuff of this world in service to God. It is to be pleasing to God as we submit to his guidance and direction, to his way of living.
True worship then, according to Paul, is not confined to what we do here on Sunday mornings, or Sunday nights, or other days for our small groups and Bible study groups – true worship spills out to touch every aspect of our lives as we serve God with everything that we are.
PART 2 – How do we live-out our worship? (Pastor Lisa)
What does "proper" or "rational" worship even mean? The word translated as "proper" or "rational" is logikē what we get our word "logic" from.  That really surprised me.  "Logical" or "rational" aren't really words I tend to associate with worship.  So what is Paul talking about?  I really like how one commentary explained it.  It implies a worship befitting of a rational being.  It is neither an unthinking-going-through-the-motions type of worship nor an irrationally-emotional-experience.  This type of worship then is an intentional offering of one's whole self to God  in the course of your daily living.  In one sense, Paul is saying that if you consider yourself to be a rational person you can't honestly fool yourself into thinking you are a true follower of Christ if you only give him an hour or two of thought a week when you are in this building.
As Peterson translated this verse in The Message, he says, "Take your everyday, ordinary life—your sleeping, eating, going-to-work, and walking-around life—and place it before God as an offering.
Worship is humbly receiving daily mercies from God and giving every part of our life back to him.  Worship to God is a UPS driver making time in his day to cheer up and befriend a little boy.  Worship to God is treating our family with the same patience and respect we muster for clients or bosses.  Worship to God is paying attention to our classmates, our children, students, co-workers, friends and recognizing when they are hurting or in need and finding a way to lighten their load.  Worship to God is going the extra-mile to make a stranger's day better by kindly giving them some room on the highway to make their exit… even if they waited to last-minute.  Worship to God is forgiving a friend who has deeply hurt us.  Worship to God is surrendering everything to him and making ourselves available to be used by him however he desires.
PART 3 – A Transformed Mind (Pastor Samuel)
The surrendering of our lives means that we allow God to reshape us so we can worship him with all of our heart, soul, mind, and strength. One of the commentaries I read in preparation for this Sunday calls this the structuring power of grace. Before knowing God we structured our own lives as we best saw fit, with us in the center. This is the model the world and culture preaches to us – get yours, make sure to get what is yours, take care of number one. But when God encounters us, when we are gripped by his love and surrender our lives to Christ, it is no longer we who call the shots. It is no longer we who shape and structure our lives. As Paul says, "in view of God's mercy," when we take into account everything Christ has done for us, then we are able to respond with true and proper worship, true and proper service to God.
This changes our perspective, it changes our priorities. This is the renewed mind which Paul talks about, and it is not a one or two or three time renewing. This is the ongoing work of the Holy Spirit in our lives, which changes us in one instant, and yet continues to shape and form us everyday in the image of Christ as we seek out to be transformed. While it is God who does the work, notice how we are also called to actively seek this transformation.
And this renewal of our minds does not only change our relationship with God, it also changes how we live with one another. "Do not think of yourself more highly than you ought, but rather think of yourself with sober judgment, in accordance with the faith God has distributed to each of you." See, worship is not just a private, individual transaction that happens between God and me. The worship which Paul describes involves the community, the body of Christ, which has been given gifts. Notice how Paul doesn't say to offer our individual bodies as individual sacrifices – we are to offer our bodies, all together, as a singular sacrifice. And in order to worship and serve God together, we must have the humility of Jesus. This is not a humility which makes us look down on ourselves – this is a humility which recognizes our strengths as well as our weaknesses. It recognizes that like a physical body which depends on every member to work together, in the body of Christ, in this community of faith which we form here, we must have the humility to realize we need one another.
CONCLUSION (Pastor Lisa)
In studying spiritual gifts we could just jump to the listing of the gifts themselves and start there.  But getting a good grasp of this foundation is so important.  If we do not view these gifts as something we are to humbly receive we will not be effective in the ways we try to use them.  If we do not view these gifts as something we are given to equip us in our worship of God we completely miss the point of the spiritual gifts.
So before we get into the spiritual gifts themselves, do you rightly understand true worship?  Do our Monday through Saturday lives resemble the same living sacrifice that we offer up in our Sunday life?  Whether or not we end our day with a prayer offering that day and the way we lived it up to God as a living sacrifice to him… that's exactly what that day has been.  Each day my actions, decisions, reactions, etc. go before God with a hypothetical tag attached to it that reads "To: God, From: Lisa, This is my worship to you today."  Admittedly, some days are a lot less holy and pleasing than others.  It would be nice if we could ask God to ignore those days and replay last Sunday or something like that.  Whether we like it or not though, our day-in, day-out lives ARE our acts of worship.  So, on those days when our lives have been less than holy and pleasing to God we need to offer up our confession along with our worship and trust in the merciful forgiveness of our loving heavenly Father.  It is a humbling reminder that how we live is a reflection of who (or what) we truly worship.
That is not easy, but neither is it done in our own strength.  It is a lifelong journey of becoming more and more like Christ.  It starts with the complete renewing of our minds as we talked about.  Surrendering everything to God and letting God challenge us each day in how he wants to make us more loving, more forgiving, more patient, more compassionate, more merciful, more giving… more like Christ.
So our homework for this week is to examine our own hearts.  Ask yourself, what does my daily life of worship to God really look like?  What ways of thinking or priorities or goals need to be transformed by God's power?  What do I need to do to make sure I am ready to humbly receive the gifts God has given to me in order to loving share them with those around me?
Lisa and Samuel Aparicio serve on staff at the Harrisonville Church of the Nazarene (Harrisonville, MO). Additionally, Lisa serves as Ministry Development Coordinator for Nazarene Youth International and Samuel serves as an Associate Editor of Preacher's Magazine.