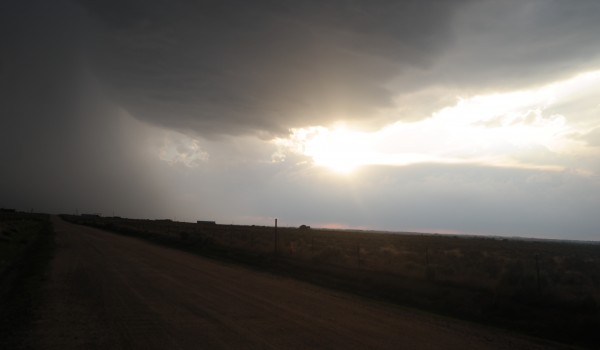 This post is also available in: French Spanish
The Words of the Risen Lord Sermon Series
Clark Armstrong
Missionary, Asia-Pacific Nazarene Theological Seminary
Introduction: Religion Professor who was asked if he was "Pentecostal"
Words of the Risen Lord idea.
The Article in Decision Magazine March 2013, p. 7.
The … thing that Jesus said was "receive power" (Acts 1:8). The apostle John told how Jesus came to them, saying, "Receive the Holy Spirit" (John 20:22).
Luke tells us that Jesus said, "You shall receive power when the Holy Spirit has come upon you" (Acts 1:8). That was enough – more than enough – for any contingency and for every emergency that the disciples would ever face. (Lk. 11:13 "…how much more will he give His Holy Spirit to those who ask" instead of Mt. 7:11 "…will he give good things to those who ask.")
Certainly the church today needs God's spiritual power. Too often we try to do the work of the Kingdom of God in our own strength. We use the wrong kinds of weapons.
The greatest need of the church at this hour is not organizational union. Our greatest need is for the church to be baptized with the fire of the Holy Spirit …What the church so desperately needs cannot be organized or promoted by human means.
(Billy Graham Quote) The two symbols of Pentecost are wind and fire. Both of these speak to us of the supernatural work of the Holy Spirit in revival. The meaning of the Hebrew word translated revive in the Old Testament is "to recover, to restore, to return." The Greek word translated revive in the New Testament means "to stir up or rekindle a fire that is slowly dying."
Even the members of the early church needed fresh renewings. In chapter two of Acts we learn that in the Upper Room the believers were filled with the Holy Spirit. Yet in chapter 4 we read of their being filled again: "When they had prayed, the place where they were assembled together was shaken; and they were all filled with the Holy Spirit, and they spoke the word of God with boldness" (Acts 4:31).
It is my prayer that we might witness in our generation a mighty spiritual awakening. There are evidences that it is taking place right now in many parts of the world.
May these words of the resurrected Christ – … "Receive power" – burn in our hearts today as they burned in the hearts of the disciples so many years ago.
Preface – the appearance of the Risen Lord to the disciples behind closed doors.
Scripture Reading: Luke 24:44-53 (NIV)
44 He said to them, "This is what I told you while I was still with you: Everything must be fulfilled that is written about me in the Law of Moses, the Prophets and the Psalms."
45 Then he opened their minds so they could understand the Scriptures. 46 He told them, "This is what is written: The Messiah will suffer and rise from the dead on the third day, 47 and repentance for the forgiveness of sins will be preached in his name to all nations, beginning at Jerusalem. 48 You are witnesses of these things. 49 I am going to send you what my Father has promised; but stay in the city until you have been clothed with power from on high."
The Ascension of Jesus
50 When he had led them out to the vicinity of Bethany, he lifted up his hands and blessed them. 51 While he was blessing them, he left them and was taken up into heaven. 52 Then they worshiped him and returned to Jerusalem with great joy. 53 And they stayed continually at the temple, praising God.
What kind of power were they to wait to receive?
1. It was the power of the Holy Spirit (Acts 1:4-8)
Acts 1:1-11 (NIV)
Jesus Taken Up Into Heaven
1 In my former book, Theophilus, I wrote about all that Jesus began to do and to teach 2 until the day he was taken up to heaven, after giving instructions through the Holy Spirit to the apostles he had chosen. 3 After his suffering, he presented himself to them and gave many convincing proofs that he was alive. He appeared to them over a period of forty days and spoke about the kingdom of God. 4 On one occasion, while he was eating with them, he gave them this command: "Do not leave Jerusalem, but wait for the gift my Father promised, which you have heard me speak about. 5 For John baptized with water, but in a few days you will be baptized with the Holy Spirit."
6 Then they gathered around him and asked him, "Lord, are you at this time going to restore the kingdom to Israel?"
7 He said to them: "It is not for you to know the times or dates the Father has set by his own authority. 8 But you will receive power when the Holy Spirit comes on you; and you will be my witnesses in Jerusalem, and in all Judea and Samaria, and to the ends of the earth."
9 After he said this, he was taken up before their very eyes, and a cloud hid him from their sight.
10 They were looking intently up into the sky as he was going, when suddenly two men dressed in white stood beside them. 11 "Men of Galilee," they said, "why do you stand here looking into the sky? This same Jesus, who has been taken from you into heaven, will come back in the same way you have seen him go into heaven."
2. The Holy Spirit has always been in the world since the beginning of creation (Gen. 1:2), so this would be different than Him being with us. It would be Him within us (John 14:16-17).
16 And I will ask the Father, and he will give you another Counselor to be with you forever – 17 the Spirit of truth. The world cannot accept him, because it neither sees him nor knows him. But you know him, for he lives with you and will be in you.
3. We receive the Holy Spirit when we are converted (John 3:5), so it will be different than when we receive Him. The explanation on the Day of Pentecost is that He is now "filling" the believers (Acts 2:4).
John 3:5 – Jesus answered, "I tell you the truth, no one can enter the kingdom of God unless he is born of water and the Spirit."
Acts 2:1-15 (NIV)
The Holy Spirit Comes at Pentecost
2 When the day of Pentecost came, they were all together in one place. 2 Suddenly a sound like the blowing of a violent wind came from heaven and filled the whole house where they were sitting. 3 They saw what seemed to be tongues of fire that separated and came to rest on each of them. 4 All of them were filled with the Holy Spirit and began to speak in other tongues as the Spirit enabled them.
5 Now there were staying in Jerusalem God-fearing Jews from every nation under heaven. 6 When they heard this sound, a crowd came together in bewilderment, because each one heard their own language being spoken. 7 Utterly amazed, they asked: "Aren't all these who are speaking Galileans? 8 Then how is it that each of us hears them in our native language? 9 Parthians, Medes and Elamites; residents of Mesopotamia, Judea and Cappadocia, Pontus and Asia, 10 Phrygia and Pamphylia, Egypt and the parts of Libya near Cyrene; visitors from Rome 11 (both Jews and converts to Judaism); Cretans and Arabs—we hear them declaring the wonders of God in our own tongues!" 12 Amazed and perplexed, they asked one another, "What does this mean?"
13 Some, however, made fun of them and said, "They have had too much wine."
Peter Addresses the Crowd
14 Then Peter stood up with the Eleven, raised his voice and addressed the crowd: "Fellow Jews and all of you who live in Jerusalem, let me explain this to you; listen carefully to what I say. 15 These people are not drunk, as you suppose. It's only nine in the morning!
John 20:19-23 (NIV)
Jesus Appears to His Disciples
19 On the evening of that first day of the week, when the disciples were together, with the doors locked for fear of the Jewish leaders, Jesus came and stood among them and said, "Peace be with you!" 20 After he said this, he showed them his hands and side. The disciples were overjoyed when they saw the Lord.
21 Again Jesus said, "Peace be with you! As the Father has sent me, I am sending you." 22 And with that he breathed on them and said, "Receive the Holy Spirit. 23 If you forgive anyone's sins, their sins are forgiven; if you do not forgive them, they are not forgiven." (see John 7:37-39)
What happens when the power of the Holy Spirit fills us?
He gives us the power to stand and not fall. (Simon Peter/Ephesians 6)
He gives us the power to proclaim the good news. (subject next Sunday)
He gives us the power to reflect Christ well. (Fruit of the Spirit/ 1 Thess. 1:6-7/2 Peter 1:3-9)
He gives us the power to do the works of Christ in the world. (John 14:12)
He gives us the power to endure to the end. (St. Paul in Phil. 1:19-30; 2 Cor. 6:3-10)
Dr. Bill Bright's Diagram (Romans 8:1-11 The Spirit-Controlled Life)
Closing: Dr. Jim Diehl (our beloved retired G.S.) has taught us based on Acts 15:8-9 that there can be many fillings, yet there is only one cleansing in the work of the Holy Spirit in us. When asked how there could be many fillings, he simply answered, "Because I leak."
Ephesians 5:18 instructs us not to be drunk with wine, but to be being filled with the Spirit. (aorist tense)
Meditation Time:
"Holy Spirit, Rain Down"
Natalie Grant (also by Hillsong United) http://www.youtube.com/watch?v=d-SI_HRWooA
Holy Spirit, rain down, rain down
Oh, Comforter and Friend
How we need Your touch again
Holy Spirit, rain down, rain down


Let Your power fall

Let Your voice be heard
Come and change our hearts

As we stand on Your word

Holy Spirit, rain down, rain down


Holy Spirit, rain down, rain down

Oh, Comforter and Friend

How we need Your touch again
Holy Spirit, rain down, rain down


Let Your power fall

Let Your voice be heard
Come and change our hearts
As we stand on Your word
Holy Spirit, rain down
Holy Spirit, rain down, rain down

Oh, Comforter and Friend

How we need Your touch again

Holy Spirit, rain down, rain down


Let Your power fall

Let Your voice be heard

Come and change our hearts
As we stand on Your word
Holy Spirit, rain down


No eye has seen, no ear has heard

No mind can know what God has in store
Open up Heaven, open it wide

Over Your church and over our lives


Holy Spirit, rain down, rain down
Let Your power fall
Let Your voice be heard
Come and change our hearts

As we stand on Your word
Holy Spirit, Holy Spirit


Holy Spirit, rain down
Please rain down
Please rain down

I need you
Fill us, fill us, Lord
Change us
We need Your to change us now
Rain down, thank you Lord