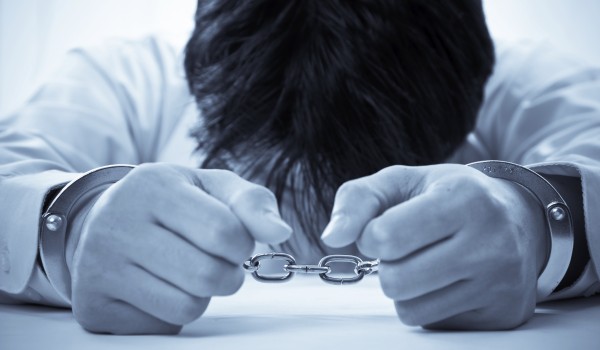 This post is also available in: French Spanish
by Jonathan Platter
The reality of suffering is one of the most undeniable of facts. Yet despite the ubiquity of suffering, each instance is so unique that it evades easy categorization and pat answers. This paradox between the universality and particularity of suffering is heightened during Lent and especially Passion Week, when we are confronted with the suffering of Jesus. His suffering is unique and yet somehow provides healing for all those who suffer. It is especially uncomfortable to think that as followers of Jesus we will suffer too. Does this simply glorify suffering? When we read Isaiah 50:4-9a in connection with Jesus' crucifixion and resurrection, some light can be shed on these difficult questions.
This pericope provides a powerful image of how the servant of God bears suffering. The Church has long seen multiple tensions at work in the Suffering Servant songs. On the one hand, the immediate context focuses on Israel's need for redemption and a prophet who will bear their punishment. On the other hand, the prophet claims to be sinless and to have never disobeyed God (v. 5)—which led many in the early Church to conclude this was no ordinary prophet but anticipation of Jesus, who alone is sinless.
The ambiguity about the servant's identity becomes clearer if one understands it in the narrative of God's covenant with Israel. God chose Israel to become the living witness of God's glory—to reflect God's holiness and goodness to all nations. Through disobedience and exile, Israel finds herself unable to carry out this vocation. The Suffering Servant songs take place in this context. Israel feels forsaken (Isaiah 49:14, 24), even though God has promised to redeem them (49:1-13). The Servant witnesses to God's faithfulness. As John Oswalt says, "Surely this Servant is not the recipient of God's redemption for his people, but the agent of it." The Servant, then, is an image of the future redemption God will work for the sake of Israel. The Servant is the paradigm of bearing God's glory. As an eschatological image, it is perfectly reasonable to see the Servant as both Israel's hoped-for redeemer and a type fulfilled by Christ.
But this does not yet resolve our deep questions about suffering. For the life of the Church is undoubtedly one of struggle and humiliation, but we should be wary of making all suffering redemptive. Two elements of this passage provide help:
(1) the phrase "the Lord God" (NRSV) is repeated four times in this short passage, and each time God is proclaimed as the true agent of redemption, not the cause of the Servant's suffering. This serves as a reminder that as we strive to share in Christ's life and prophetic ministry, God is the true agent. Only insofar as we speak (v. 4) what we have heard from God (v. 5) and have God as our helper (vv. 7 & 9) do we truly bear God's glory for the good of the world. It also reminds us that God seeks to heal those who suffer and redeem lost and exiled humanity. Consequently, God does not inflict suffering on the Servant, even though God uses this suffering for the purpose of reconciliation.
(2) The Servant suffers willingly, but the suffering is in pursuit of his vocation. This passage makes it clear that suffering is part of the messianic figure's vocation—read with Christ's passion, it is part of Jesus' work of salvation for all people. However, it also shows that suffering simply "as suffering" is not redemptive. God is the agent of human redemption, and God does not inflict the Servant's suffering. Therefore, suffering should not be endorsed or condoned as a good thing. God's will is the good thing, and we are to seek after it so that we might witness to God's glory. Suffering may come with this—and we are called to solidarity with those who suffer—but this is for the sake of healing and reconciliation. Suffering itself is not glorified, God's plan of redemption is glorified—and reconciled humanity with it.
But how do we understand the Suffering Servant as an eschatological image of Christ's suffering, resurrection (seen as God's vindication of the Servant in vv. 7-9a), and work of redemption? Why does Jesus' unique and unrepeatable act of suffering provide healing to our suffering and sinfulness? It is helpful to see that what the Servant enacts is not his own personal/private redemption, for the Servant has not disobeyed (v. 5). Rather, the Servant is providing a way for God's people (see Isaiah 40:3). A way is not an instant portal from exile to freedom; it is a path to be followed. Hence Jesus calls his disciples to follow his own pattern—which bears strong resemblance to 50:6—when he says, "If anyone slaps you on the right cheek, turn to them the other cheek also" (Matt. 5:39). And Paul also invoked the Church to "let the same mind be in you that was in Christ Jesus" (Phil. 2:5). Jesus' action of suffering love for the redemption of exiled sinners is the way the Church is called to follow.
Our pain, suffering, and sin are redeemed because Christ—as God's Suffering Servant—has provided the way for us to bear God's glory once again. This means we will often share in Christ's sufferings. It means that in pursuance of God's mission, we can accept humiliation and judgment, because "I have not been disgraced … and I know that I shall not be put to shame; he who vindicates me is near" (50:7). It is no accident that the passion narrative in the Gospel of Mark, which is read on Passion Sunday along with Isa. 50:4-9a, contains the institution of the Eucharist. By sharing in the Eucharist, the Church embodies the way Christ has prepared for all people. The Eucharist is the opportunity to reinterpret our vocation and our moments of suffering as part of God's work to draw near to us. It is an occasion to remember Christ's way of suffering—in which we are called to participate for the life of the world—and to anticipate the joy that will come as God's glory radiates throughout all creation.