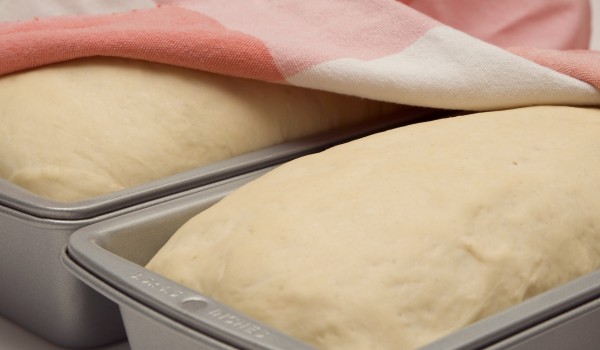 This post is also available in: French Spanish
by Levi Jones
Genesis 2:1-4
When does the day begin?  In our modernist viewpoint, we believe that the world revolves around us, around me.  The day begins when I wake up and when I begin to assert my control and power over my world.  The day begins when I begin.  As such, the day ends when I cease to exert energy through activity in the world, the state we call sleep.  The day ceases when I cease.
In fact, so much of our identity is wrapped up in what we do that we will often get to know people by asking the all-too-familiar question: "So, what is it that you do?"  Countless conversations and introductions begin with this line.  Based on what a person does, their job or lack thereof, we are able to identify their ranking in society's pecking order.  We can tell how "important or valuable" they are based on what they do.  Our identities are often so wrapped up in what we do that we are unable to conceptualize who we are apart from what we do.
Because our "doing" drives so much of our identity, our purpose; it's little wonder we live in such a busy culture.  We are constantly on the go.  Go, go, go.  Do, do, do.  We hustle and bustle.  We are caught up in the frantic, frenetic pace of life that doesn't seem stop.  Even vacations, meant for rest, are so packed with busyness that we need a vacation just to recuperate from our vacation! 
There's a variety of reasons for our hectic, packed schedules.  We have families that are engaged in all sorts of social activities and sports.  We fill our time with meetings and work because we enjoy our work or we enjoy making money.  We have children that require our time and attention.  We have spouses, or friends, or aging parents that need our care.  We have television shows that beg to be watch, or books to be read, or games to be played, or music to be heard.
These activities are not inherently wrong.  Many of these things can be good, wonderful, fulfilling parts of life.  But, I have seen the overwhelming tendency to fill our schedules to the brim until there is no space left.  Inevitably, when our lives are filled with noise, busyness, and frantic activity, would you care to guess what is ignored or neglected?
I want you to think about that question for a moment.  What is ignored or neglected when my life is crammed full with noise, busyness, and frantic activity?  Again, these may be good activities, but think for a moment where the majority of your time and energy are spent.  Then, ask yourself some follow-up questions.  How much time do I spend in prayer?  How much time do I spend reading God's Word?  How much time do I spend in worship?  How much time do I spend discipling others and being discipled myself?  Does the time spent seeking God come anywhere close to the amount of time I delegate for other purposes?  If the surveys are even remotely accurate, it suggests that God typically is pushed out of our busy schedules.
Let's dive into the poetic imagination of Genesis 1.  God's work in Creation is astounding.  The Spirit hovers over the tohu va bohu, "the formless void."  The Spirit hovers over the waters of chaos.  There is no life, no light.  God speaks, "Light be."  Light is.  God begins to create space in the waters, opening them up so that sky emerges and lakes and seas and land appear.  The mountains and valleys, the beaches and deserts, the skies streaked with rays of light and stratus clouds, scented pine trees and sturdy oaks, blades of tufted grass and leafy shrubs of green.  There is a wonderful vista blooming into view.  Like standing on the edge of the Grand Canyon, you almost become dizzy from the vast and overwhelming array of God's handywork.
The space that God creates in separating the waters, God begins to fill it with teeming life.  The fish swimming in the sea.  The birds of the air.  The beasts of field and forest.  And, finally, at the end of day six, humanity – created in God's own image – female and male.  In six days, God creates the heavens and the earth and everything in them. 
The first six days are in the books.  Day seven now unfolds.  God creates a new kind of space, but not through more creating activity.  Rather, God creates this new space, which God calls Sabbath, by resting, by ceasing to create.  God stops.  God blesses the seventh day and consecrates it, sets it apart as holy. 
The very first thing humanity sees God doing is resting.  This is significant because this is the first glimpse that humanity receives for what it means to be created in God's image.  The vision of what it means to be human is rooted in the ground of Sabbath. 
Sabbath is the beginning point of God's invitation to humanity.  An invitation to what, exactly?  It is the invitation to fellowship with God.  In other words, God did not create us because God needed to get something done in the Creation.  After all, humanity rests with God.  Rather, God created us out of the abundant overflow of God's love between Father, Son and Spirit.  We were created out of God's Love and find our fulfillment as humans as we participate in God's Love. 
That's what keeping the Sabbath holy is all about!  That is what is meant by setting apart the Sabbath.  It has always been about delighting ourselves in God and God's delight in us!  When we delight ourselves in God, we find that we are fully alive and most human!  When worship (not merely singing) is the natural response to spending time with God, we begin to understand what it means to enter into the spirit of Sabbath.  It is about seeking God, knowing God, and being known by God. 
As I briefly mentioned earlier, when we create the space in our lives to rest, to practice Sabbath, to seek God, we find that we are made more human.  Sabbath re-directs and re-orients us to something beyond ourselves – namely, God. 
Perhaps that is the real rub because Sabbath always calls into question our idolatries, our worship of false gods, our inhabiting false stories.  Sabbath confronts our tendency to make gods of ourselves, our desires, our powers.  It challenges our self-sufficiency, our self-seeking, our selfishness.  For as we rest, who is it that sustains the world?  Is it not God?  As the fields lay fallow, who causes the harvest to come?  Is it not God?  As we sleep each night, who keeps the world spinning without falling apart?  Surely it is God and not us.  Sabbath stands at the beginning of each week reminding us that God is the one that sustains the world.  It is not sustained by us.  In our sleeping, in our resting, in our practicing Sabbath, we are brought to the end of our abilities and must finally surrender to the One who creates, sustains, and blesses all things.  Eugene Peterson says it best:
The first part of the day passes in darkness, then, but not in inactivity. God is out growing the crops even before the farmer is up and knitting together the wound before the clinic opens. When farmer and physician awake, they will join in, contributing mightily, but only because grace came first. Likewise, God has been working on and in them, body and mind, while they slept; yesterday's bruises and slights have begun to heal. Entered this way, morning is new, worth being grateful for even before we have put our human touches on it.
That's what I mean about becoming more human.  Sabbath confronts us with the reality we've always suspected, even if we were slow to admit it.  We're not God!  Praise God for that!  Do you know how freeing it is to say that!?  To recognize that I don't hold everything in my hands – that I'm not God!?  And, isn't that the threshold, the front door, to what it means to be holy?  Yes, it means in recognizing that I am not God, I can recognize what I really am and who I am called to be!  I am a beloved child of God.  I am human, made in God's image.
Sabbath goes against the grain of our anxious ego-centrism. We are reminded that God sustains the world, not us. It is a weekly rhythm of self-divestment and of self-emptying.  Sabbath is difficult because we've ceased praying, we've ceased listening, and fill the void with noise and busyness, distracting ourselves so as to silence God.  Sabbath constantly calls our attention to the fact that the world does not revolve around us.  Perhaps it is intended to be a weekly rhythm because we frequently must be reminded that we are not the Creator.
We've usually minimized the power of Sabbath by making it simply about not doing any work.  Sabbath does mean stop.  But, Sabbath is stopping for a purpose.  The purpose of Sabbath might be framed in this way: "pray and play."  Prayer draws our attention and focus to listen and seek for where God is already at work before we even get there.  Play is the act of worship, the act of delighting in God, in community, and in the Creation. 
Praying and playing – Sabbath – is about receiving and reciprocating love, both with God and with one another.  Neither praying nor playing can be done without intentional space for rest.  And, in fact, these are typically the first things that are shouldered out of our busy schedules.  When our busy schedules dictate our lives, things like prayer and playing feel more like burdens crammed into an already full life.  They feel like drudgery and duty, not delight.
Sabbath, as a space of God's redemptive grace, tells us to stop.  Rest.  God calls for us to re-orient ourselves to that which is most important, to reassess where we are focusing our energy.  Sabbath calls us from duty to delight.  Sabbath rest draws us out of our attempts to be God and instead to rest in our dependence upon God for every good gift we receive.
It should be noted that Sabbath is not the permanent cessation of work.  It is the launching pad from which to understand our labors, our activity, our work in the world.  We don't work in order to rest; we rest in order to work.  Sabbath sets our work on a new trajectory.  First, our value isn't rooted in our productivity.  But, secondly, our work, as God's image bearers, matters insofar as it reflects God's character and nature.  Our work is rooted in our relationship with God.  Otherwise, it doesn't add value into the Creation; it is destructive of that Creation instead.
Nobody has given us a fuller picture of what it means to be human and the faithful image bearer as did Jesus.  Jesus, as Lord of the Sabbath, tangibly demonstrated what a life of Sabbath-keeping looked like.  Jesus' work in the world was deeply rooted in his relationship with the Father.  If Jesus would not have truly reflected the Father, then the cross would have been merely a tool for torturing a criminal, yet another blasphemer and "enemy of the state." 
Yet, Paul reminds us of the Sabbath-keeping life of Jesus:
"though he was in the form of God,
did not regard equality with God
as something to be exploited,
7 but emptied himself,
taking the form of a slave,
being born in human likeness.
And being found in human form,
8     he humbled himself
and became obedient to the point of death—
even death on a cross.
That cross is transformed from a mechanism of torture for criminals into a means for God's redemption of the world because Jesus
In other words, our value as God's good Creation is not bound up in our productivity, our activity in the Creation.  There is no amount of work or activity that we can do that will make us more valuable to God.  That does not mean that our work and our labor do not matter.  It means that we must understand our work in a different way.
The way our work week is set up, we understand Sunday   
Levi Jones serves as co-lead pastor at Cornerstone Community Church of the Nazarene (Wagoner, Oklahoma) and an Associate Editor of Preacher's Magazine.