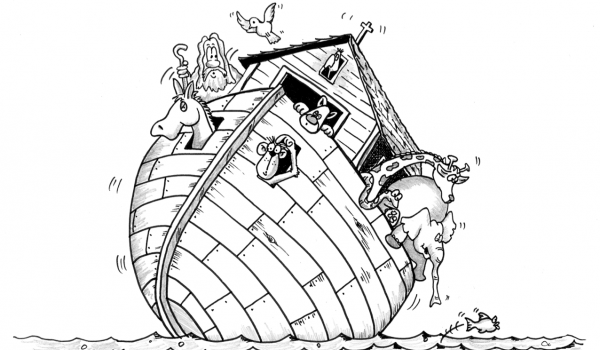 This post is also available in: French Spanish
This last May 24th marked the 275th anniversary of John Wesley's Aldersgate experience where he felt his heart "strangely warmed."  Thirteen months later, Wesley was to declare in his journal that "I look upon the world as my parish."  The questions before us, as we continue further into this new century: are these statements as relevant for us today as they were for John Wesley?  Can our testimony, our experience, and our understanding of holiness, be compatible today and as compelling as they were for John Wesley?
In other words, is the expression and experience of the holiness of yesteryear the same today – or, has the passage of time, generational perspectives, and cultural contextualization changed the face of holiness.  Should there even be an expectation that Wesleyan holiness expressed in Bangladesh be the same as the Wesleyan holiness lived out in Baltimore, Belgium, Botswana or Buenos Aires? Does God "strangely warm" the hearts of persons differently due to age, life experiences, century or country of birth?  Or, is there a one-size fits all holiness?
In this theologically shifting landscape of pluralism, relativism and a cultural/societal climate of unpredictability, these questions only give rise to even more questions. Does holiness preach the same as it once did or does it need an extra spin to appeal to a new generation, culture group or political/societal situation? Does this then change, essentially, what holiness is? Should we even be concerned at all that we preach with clarity and with an exact same distinctness that, which at one time was the demarcation of our denomination or theological wing of Christianity, namely, holiness?  Does holiness exist separately in a pure form, or is there flexibility of expressions, interpretations and manifestations which define it for a new generation, a new parish of a new world?
The world, in so many ways, is so much different than in the days of Wesley – but in many other ways -it is just the same.  What was the full implication of John Wesley accepting the responsibility of the world as his parish?  Today, the world has gotten smaller – it has become that much discussed global village, but with it has come the confirmation that there are still entrenched powers, systems, and differences that still divide and challenge us. Can holiness truly respond to this present world?
There are some within our theological circles that embrace and emphasize the conversionary priority of that charge of 'the world as our parish' and see it as an appeal for heart holiness, of purity of heart, of an insistence, of a necessary for a heart to be "strangely warmed" like that of Wesley.  That in the transformation of the individual soul, the culture will itself be radically changed in time.
There are others however, that interpret this charge as a call to social action, to confront and combat the unjust structures and environmental chaos of this world that is our parish – to free the oppressed, to eliminate all social injustices, all in the name of social holiness.  In so changing the systems and the structure, the society will be saved.
Heart holiness, social holiness – are they either/or, mutually exclusive?  Sometimes, the observation throughout church history is that extreme proponents of one theological emphasis often strive to push their agenda to the exclusion of the other.  In essence, this gently nudge, as we return to the Ark Rocker (I do not consider this a full-fledged rock), is this: How much freedom in Christ and in church doctrine do we have as we define and live out holiness wherever we are in this life and world?
Is it acceptable to testify to a holiness creed without personally experiencing a spiritual cleansing, or to having one's own heart "strangely warmed" in a specific manner?  Likewise, can one have the world as their parish and still live a life of holiness without regard to the regiment of social causes and concerns that dominate the physical and social needs of a fallen world.
A very wise theologian once told me that the real mark of Christian maturity is to ignore the comfortable call of an either/or theology and learn to live within the struggle of both/and.  Where is the balance then?  Where can we as Wesleyan-Holiness folks live within creative balance without snapping from theological tension?
Perhaps Wesley himself provides some direction for us. In the same journal entry (11 June 1739), where he proclaims the world as his parish he states, "God in Scripture commands me, according to my power, to instruct the ignorant, reform the wicked, confirm the virtuous . . . to declare unto all that are willing to hear, the glad tidings of salvation."
When challenged by those who could not reconcile some parts of his behavior with the character of his holiness proclamation he simply responded, "His servant I am, and, as such, am employed according to the plain direction of His Word, 'As I have opportunity, doing good unto all men'; and His providence clearly concurs with his Word; which has disengaged me from all things else, that I might singly attend on this very thing, 'and go about doing good.'
The good news is that we are still preaching holiness today.  As you read and reflect upon the sermons in this issue, remember that each preacher here is living in the balance, within the tension – each in his or her own way – and preaching holiness soundly and powerfully.  This issue is filled with voices from around the world proclaiming holiness – embracing the both/and, living out their sermons with substance, truth and love.   May your soul be stir, your mind challenged, your heart warmed, and your conscience called to action as you read them.   We are maturing as a holiness people, going through growth pains; learning the ups and downs of life's struggles; dealing with the church's pains in a real world; and acquiring wisdom along the way.
One final question I have for you is this: in your parish, how do you preach in the tension, or do you just simply reside in the comfortable extreme of your holiness assumptions?  AR