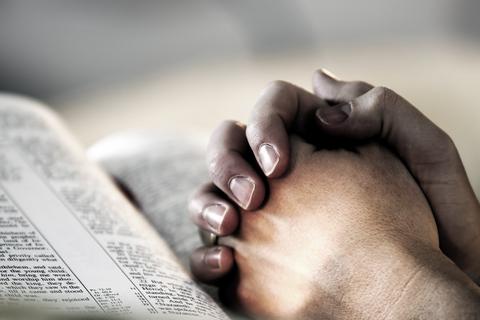 This post is also available in: French Spanish
Written by Carla Sunberg – Co-District Superintendent East Ohio District, Church of the Nazarene, Canton, Ohio, USA
There was a man who was a leader in Israel, and his name was Jair of Gilead.  We really don't know much about him.  All we actually know about him is found in three verses of scripture.
Judg. 10:3  He was followed by Jair of Gilead, who led Israel twenty-two years.
Judg. 10:4 He had thirty sons, who rode thirty donkeys. They controlled thirty towns in Gilead, which to this day are called Havvoth Jair.
Judg. 10:5 When Jair died, he was buried in Kamon.
So, we know his name was Jair.  We can just imagine that his tombstone says, Jair of Gilead.  Thirty sons, thirty donkeys, thirty towns.
Hmm – an interesting epitaph.  What in the world does this tell us about his man?  What did he do with his life?
Well, I tell you one thing – if he had thirty sons, he probably had more than one wife!  Let's leave that at that!
A man would have been proud to have so many sons.  This ruler would select his sons to be leaders as well.  Hence, his sons became leaders over thirty towns.  This was probably a good thing.  Also, these thirty sons rode thirty donkeys.  Animals have always been a sign of wealth.  You may recall that historically a dowry often consisted of animals.  I remember when we were visiting Egypt – the young men were not accustomed to seeing fair-haired young ladies.  One man became quite enamored with Christy, our daughter, and her blonde hair.  He came up to my husband Chuck and asked him, "How many camels for your daughter?"  Chuck told him there weren't enough camels in his country for his daughter!
But back to Jair – there was significance in the fact that he had donkeys.  You see, donkeys are creatures of peace.  If he had been at war, his sons would have been riding on horses.  So, we can tell that this was a man with a large family, who ruled during a time of peace, and was able to provide each of his sons with one town.
It sounds pretty nice, doesn't it?  A number of years ago my father preached a sermon entitled, "Thirty Sons, Thirty Donkeys, Thirty Towns:  Is This Any Way to Run a Church?"  He noticed that in reality Jair was probably reluctant to interrupt his life.  He may have actually had the tendency to avoid issues that were of real significance.  He liked his life the way it was.  It was nice – it was comfortable!
More than likely none of his enemies were challenged during his rule.  He had donkeys!  More than likely there were enemies all around him; enemies who were encouraging him and his people to change – to look at life differently, to accept the practices of the world.  So, we must ask the question, "was Jair too comfortable to do anything about it?"
Let's look at what the Bible says next, about what happened to his country after his death:
Judg. 10:6  Again the Israelites did evil in the eyes of the LORD. They served the Baals and the Ashtoreths, and the gods of Aram, the gods of Sidon, the gods of Moab, the gods of the Ammonites and the gods of the Philistines. And because the Israelites forsook the LORD and no longer served him,
Judg. 10:7 he became angry with them. He sold them into the hands of the Philistines and the Ammonites,
Judg. 10:8 who that year shattered and crushed them.
More than likely the nation did not suddenly fall away from God immediately following his death.  Unfortunately, this was probably his true legacy.  This is the environment he had created. 
He was comfortable.  He enjoyed his lifestyle.  He didn't want to offend any of his neighbors, so he let them do what they wanted.  When he died, his tombstone revealed all the material possessions that he had gained and yet – his true legacy was a hollow nation.  One that immediately fell apart and no longer believed in or worshipped the God who had been their creator and sustainer.
Let's look at another man, John the Baptist.  This week we celebrate the baptism of Jesus Christ.  John the Baptist was obviously involved in this – he was the one who baptized Jesus Christ.
But what about John?  What was his life like?
What does the Scripture tell us?
Mark 1:4-8
1:4 John the baptizer appeared in the wilderness, proclaiming a baptism of repentance for the forgiveness of sins.
1:5 And people from the whole Judean countryside and all the people of Jerusalem were going out to him, and were baptized by him in the river Jordan, confessing their sins.
1:6 Now John was clothed with camel's hair, with a leather belt around his waist, and he ate locusts and wild honey.
1:7 He proclaimed, "The one who is more powerful than I is coming after me; I am not worthy to stoop down and untie the thong of his sandals.
1:8 I have baptized you with water; but he will baptize you with the Holy Spirit."
After a long period of silence from God, it is John the Baptist who bursts onto the scene.  He is the one chosen to prepare the way for the Lord.  He's not the main event – he's kind of like the warm-up group.  People don't know what to make of this man.  He is a man who wears strange clothing, eats really strange food and loves to live out in the wilderness.  However, he seems to be a man that is driven – driven by the calling that he has received on his life.  He is a man with a singular purpose – to prepare the way for the one who would come after him.
The people had become calloused.  They no longer know whether their Messiah will come or not.  They are discouraged. Life had been hard on the Jewish people.  Now, they were living in a land occupied by Rulers who simply tolerated them.  Was there ever to be any hope?
John arrives and begins to pave the way for the One who was to come after him.  He calls the people to repentance.  God works through this man, and many people begin to realize that they are not following God's plan for their lives.  Hundreds come to hear his preaching and repent, asking John to baptize them.
John remained faithful to his calling.  He spent all of his life as the warm-up band!  He never pretended to be the Messiah, nor did he try to grab all the attention.  He was continuously paving the way for the One who would come after him.
Eventually John was beheaded for his faithfulness.  He refused to compromise the Truth as he spoke to Herodius.  This made her mad and when she had the chance, she took her revenge.  John's legacy has nothing to do with personal possessions.  I guess, if it did, his tombstone would read something like:
Locusts & Honey
Camel Hair
Lost his head!
But his legacy is something much different.  He will always be known as a man who was faithful.  A man who did exactly what God called Him to do – to prepare the way for the Messiah who was to come.  He was obedient to the core preaching, –"Prepare the way."
However, his legacy was to become so much more because of his obedience.
1:9 In those days Jesus came from Nazareth of Galilee and was baptized by John in the Jordan.
1:10 And just as he was coming up out of the water, he saw the heavens torn apart and the Spirit descending like a dove on him.
1:11 And a voice came from heaven, "You are my Son, the Beloved; with you I am well pleased."
Remember what we had been told in verse 8:
1:8 I have baptized you with water; but he will baptize you with the Holy Spirit."
Part of this legacy, in which John was included, was the Holy Spirit!  As Jesus was baptized, the Holy Spirit descended on Him.  John already knew that Jesus was going to be the One who would baptize with the Holy Spirit.  The Holy Spirit was to be the legacy – the One who was to remain here on the earth with the true believers of Jesus Christ.  However, that would only happen if John the Baptist and Jesus were faithful to what God had called them to do.  They both gave up their lives to leave the legacy that God had intended.
Why was this Holy Spirit so important?  The coming of the Holy Spirit to earth, to indwell the followers of Christ was revolutionary.  It had been prophesied about so long ago by Ezekiel:
Ezek. 11:19 I will give them an undivided heart and put a new spirit in them; I will remove from them their heart of stone and give them a heart of flesh.
No longer were the laws to be written on stone tablets, but rather, with the infilling of the Holy Spirit, the believers would have a heart of flesh – molded and made alive by the indwelling of the Holy Spirit.
This presence of the Holy Spirit was to make a drastic difference in the life of the believers.  Look at Peter as the perfect example.  He knew Jesus Christ – he hung around him day and night for three years, and yet, in many ways, he was a spiritual wimp.  The night that Jesus is arrested Peter is confronted about his relationship with Christ.  What does he say, "I don't know him!"  Not only does he do this once, but three times.  But, look at the man on the day of Pentecost.  Peter and the other followers of Christ, about 120 of them, wait and pray in an upper room in Jerusalem and suddenly the Holy Spirit comes upon them.  That very day Peter goes out and preaches publically and 3000 people come to Christ.  He is more effective in the 5 hours following his infilling with the Holy Spirit than he was in the 3 years prior!
We are presented today with two very different legacies.  One of a good and decent religious man – but one who didn't really want to rock the boat.  He lived a nice life, and died with some rather decent accumulated wealth.  The other of a man who prepared the way for others to receive the Holy Spirit in truth and in power.
Today, we are still faced with radical believers in Jesus Christ who are willing to be filled to the full with the Holy Spirit.
God is calling all of us to a deeper walk with Him, but I'm afraid that too many of us are happy with the place in life where we have found ourselves.  We are comfortable, we feel like God has 'blessed' us and we have just enough of the Holy Spirit that we feel good about where we are spiritually.
God wants to 'pour' out His Holy Spirit on us.  It's like a giant bucket up in heaven that God just wants to pour, and pour, and pour upon us.  In John's first Epistle, he talks about God lavishing His love on us – that's what He wants to do – lavish His love by lavishing the Holy Spirit on us.  Only, too many of us are satisfied, just like Jair.
We are facing troubling days in the future.  The economy is difficult and more than likely will get worse before it gets better.  Christianity is being attacked in ways that we have never seen in our lifetimes.  It's not going to be easy to "not rock the boat."
Oswald Chambers talks about being filled to the brim with the Holy Spirit, "Your whole spirit….  The great, mysterious work of the Holy Spirit is in the deep recesses of our being which we cannot reach."  The Psalmist David implies, "O Lord, You are the God of the early mornings, the God of the late nights, the God of the mountain peaks, and the God of the sea.  But, my God, my soul has horizons further away than those of early mornings, deeper darkness than the nights of earth, higher peaks than any mountain peaks, greater depths than any sea in nature.  You who are the God of all these, be my God.  I annot reach to the heights or to the depths;  there are motives I cannot discover, dreams I cannot realize.  My God, search me."
Let's ask God to search us today!  Are we filled with His Holy Spirit?  Have we allowed His Holy Spirit to be poured into every crack and crevice of our being?  Or are we satisfied with where we are?  Which legacy do you choose to leave?